Henry's Run: a 5k for child abuse prevention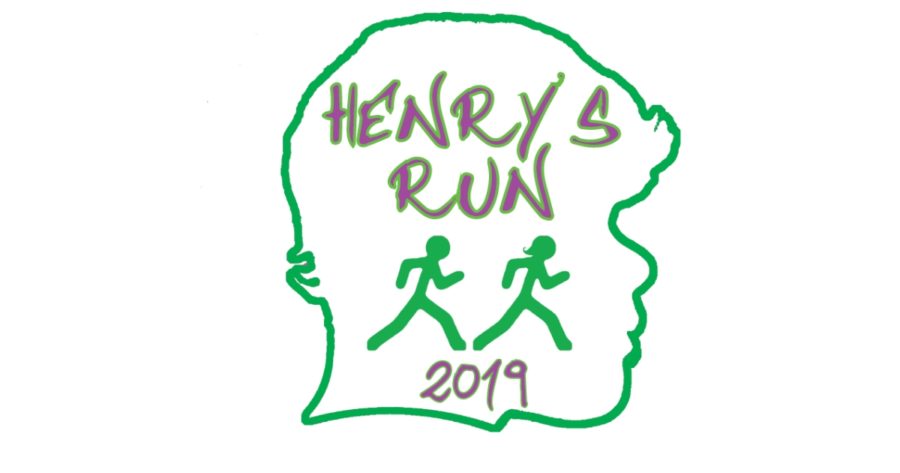 Henry's Run was cancelled due to snow. This article will be updated with any reschedules.
After abuse at the hands of his daycare provider, Henry suffered from Shaken Baby Syndrome, leaving him with severe hematomas, brain damage and loss of his eyesight. This incident prompted his mother, Marissa Hunter, to take action against possible perpetrators of the life-threatening brain injury.
After a coworker suggested the idea to her, Hunter, who had previously worked with 5k participants, decided to create her own 5k, with the help of Sanford Health and Child's Voice. Saturday, April 27 marks the 8th annual Henry's Run, named after Hunter's son, which aims to raise awareness about the risks of Shaken Baby Syndrome.
"We went step by step and figured it out, and ever since then it's been really great," said Hunter. "We got it down so well, now we know everything we need to do and it's fun."
Shaken Baby Syndrome often occurs when a parent or caretaker does not know how to stop a baby or toddler from crying, thus leading to them shaking the child and inflicting serious injuries on them.
"[One of my favorite aspects of Henry's Run is] raising awareness and letting people know this stuff happens in our community," said Hunter. "It's 100 percent preventable, but we just have to educate as many people as we can and we do that by spreading the word to as many people as we can. Hopefully, [we] make a difference."
Henry's Run will take place at Falls Park from 10a.m. to 12p.m. The first place runner for mens and womens receives a free night at Townplace Suites, while the first place runner for 12 and under receives a $25 Scheels gift certificate. The cost to participate is $30, and the proceeds of the event will go towards Child Advocacy Centers of South Dakota and Child's Voice to fund child abuse prevention programs, such as buying materials for the Period of Purple Crying program, which aims to educate new parents about the dangers of shaking a baby.
"So many people sign up who have been affected by Shaken Baby in different ways and I just like I connecting and meeting those people and hearing their stories," said Hunter. "It's been a good experience so far."
Although the forecast shows that Saturday might bring showers, the participants and coordinators of Henry's Run are still planning to go ahead with the event. Rain or shine, Henry's Run will go on.
More information can be found on the Facebook page and the signup page.
Author
Cathleen Weng, Editor-in-Chief
Cathleen Weng is a senior at LHS. As a third-year staff member of the Statesman, she has served in such roles as News Editor and one of four Co-Editor-in-Chiefs,...