Spread the word to end the word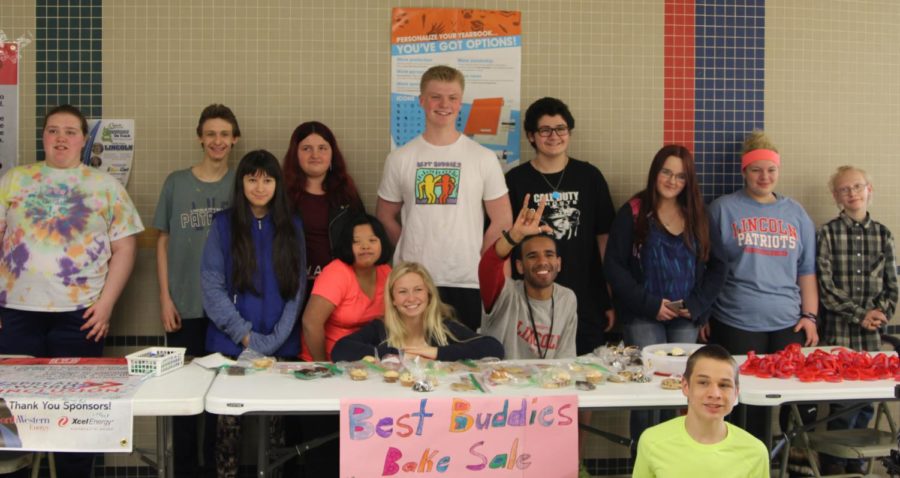 On March 6, the national campaign Spread the Word to End the Word kicked off across the country. While most schools participated in the campaign on that day, LHS students took part a few weeks later. The LHS Best Buddies club celebrated this campaign on March 26 and 27. The club led the school in this campaign through hosting a bake sale, handing out bracelets and having a banner for students to sign pledging to stop the use of the derogatory r-word and instead spread the word "inclusion."
"The money will go toward funding our events that we do with Best Buddies," said junior Mitch Eichacker. "Just things that make the kids feel more included, and when we can all get together, it just makes their day. Now we will be able to have better events and make those kids a little happier."
Through these events, Best Buddies accomplishes their goal of connecting students in general education with other students who have intellectual and developmental disabilities. By going bowling or participating in other activities, Best Buddies is helping to bridge the gap between these two groups of students and to unite the LHS student body. If anyone wants to get involved with Best Buddies, contact club president Mitch Eichacker for more information on how to get started.
Author
Genna Sheriff, Editor-in-Chief
Genna Sheriff is a senior at LHS and one of four Co-Editors-in-Chief of the Statesman. Along with writing for the Statesman, she is involved in other activities...