Champion Legacy leaves a lasting legacy on the Dance World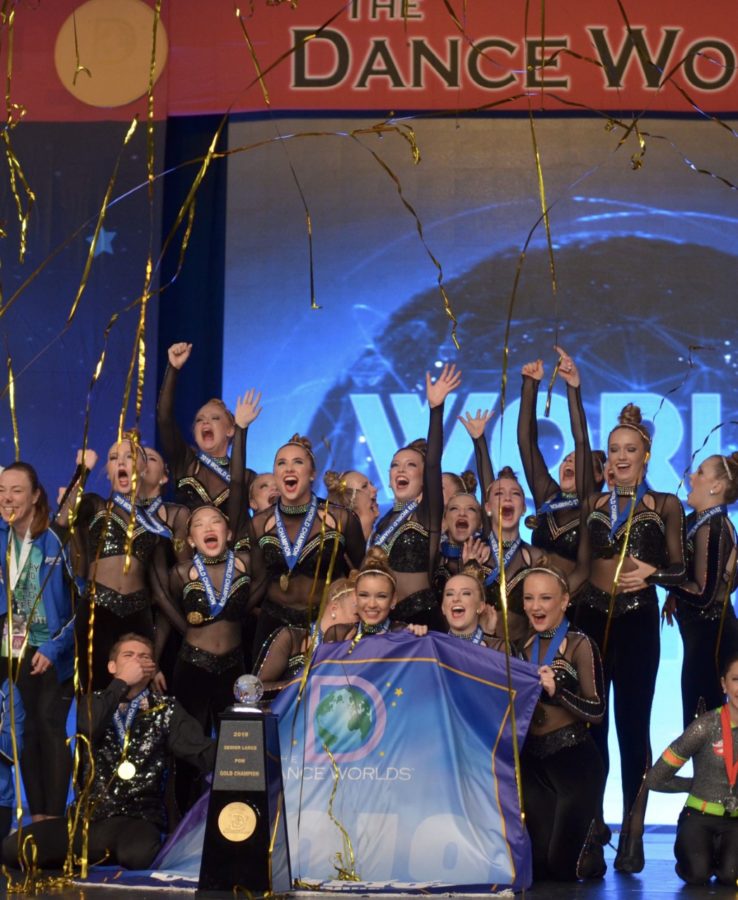 Senior Brooke O'Connor was wrapping up her final dance season when her studio received multiple bids to attend the 2019 Dance Worlds competition in Orlando, FL.
In order for a team to attend the Worlds competition, they must first receive a bid at another competition. The bid will either be an at large bid, where they are just invited to go, or a paid bid, which means that they are given money to help them attend.
However, receiving a bid does not mean that the team decides which style of dance they want to compete in; the bid is given for a specific dance style and when they attend Worlds, they will compete in that category. Champion Legacy received bids for five different dance routines, all of which were paid bids.
During the competition, all five of Champion Legacy's dance routines made it finals. They brought home top ten finishes in co-ed hip-hop (fifth), all girl hip-hop (third) and lyrical (seventh). But it was their pom routine that brought home the first place finish.
"When I was first put on the team, our pom routine was not the best one to be on," said O'Connor. "It was younger girls put on the team and they were just getting experience, so it's cool to see that we could take it from barely making it to finals to actually winning two years in a row."
Not only does the competition allow dancers to showcase their skills amongst some of the best around the world, but it also provides the opportunity for the dancers to come together and celebrate something that they are all passionate about.
"It's a lot of fun," said O'Connor. "It's cool to see all of the other teams because you haven't seen their routines before, so it's really cool to see what they put together. But, overall, it's just a fun environment to be in with all of your friends."
Even though O'Connor is finished with her dancing career, she has many memories and achievements to last her a life-time.
"It was a good way to end it," said O'Connor. "Which is kind of weird because our studio has only won like five times over however many years we have been competing. So, it's crazy that I got to end with my last two seasons winning [at Worlds]."
Author
Genna Sheriff, Editor-in-Chief
Genna Sheriff is a senior at LHS and one of four Co-Editors-in-Chief of the Statesman. Along with writing for the Statesman, she is involved in other activities...