It is cool to care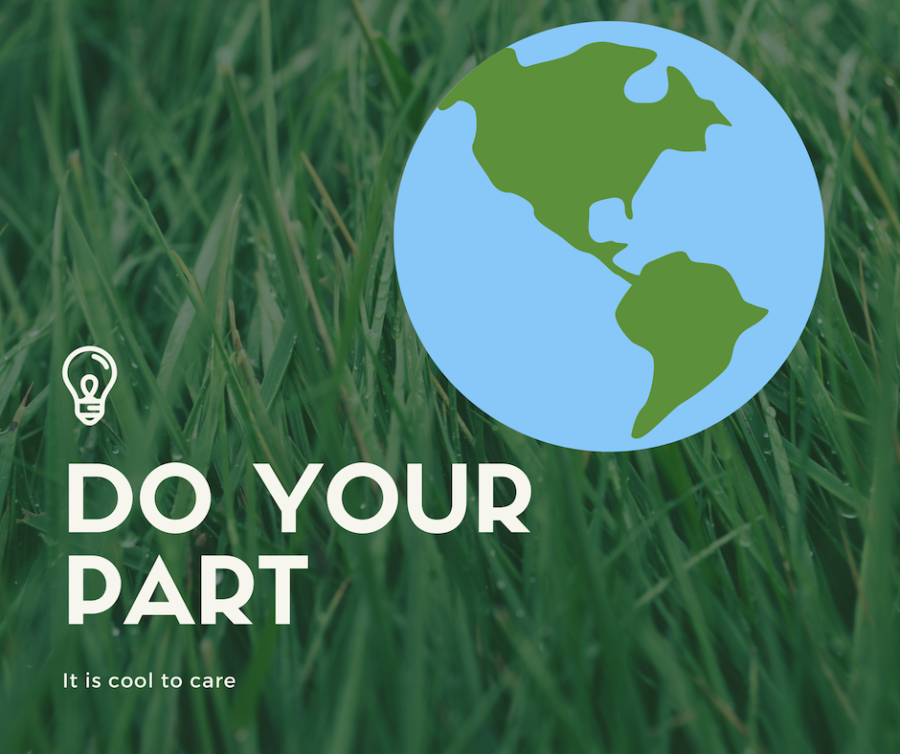 This past Earth Day, and the entire month of April, my feed was filled with an exceptionally high number of posts dedicated to protecting the environment- a trend not quite as popular a year or two ago.
I was so excited to see that users were beginning to showcase their support against harming the environment and feel thankful that people, including myself, are starting to realize the small positive change we can make when we decide to care. However, I also know that words and pictures have little significance if they are not followed by action, and the time to act has never been more urgent.
Lucky enough for us, even though taking action against climate change might seem daunting, it has never been easier. Because our world is so connected through various social media outlets, more people are being exposed to the dilemmas our world is facing than ever before. Organizations, programs, companies and individuals now have their own pages devoted to fighting climate change and bringing further attention to the matter. Many of these social media pages not only display these rapidly growing threats, but they also offer simple solutions as to how you can help.
While gaining attention for various environmental causes has never been easier, with the help of the Internet, raising the funds to help these issues has never been easier either. From small will donations that add up or bigger donations, investing money into saving the environment is another trend that seems to be catching on, but still has plenty of room to grow upon.
Recently, Swiss citizen Hansjorg Wyss, donated $1 billion to conserve the planet's land and oceans. Wyss hopes to conserve up to 30 percent of the Earth in a natural state by 2030. While this goal may seem rather ambitious, it is the type of ambitious goal we need to be seeing more of. I know that we do not all have a billion dollars to give, but giving money to programs that protect our world does not have to be large, nor does it have to be a direct donation. Money can also help if consumers just avoid giving money to companies and firms whose products are harming the environment and instead find alternative companies to buy from.
Neither humans nor our environment will be able to keep up with these rapid climate changes if we refuse to act. Severe droughts, flooding, tropical storms, rising sea levels, glaciers melting, etc. will not be resolved on their own. That is why we must take it upon ourselves to treat the world around us with more respect.
To me, nature puts into perspective just how small we really are compared to the world around us. While we might be here now, the Earth will continue rotating around the sun long after our rotations have ceased. Therefore, what matters most is not the things we take, but the things we leave behind. It is sad to think about how much damage we- humans- have already caused, and how much of that damage is irreversible, yet I find comfort in knowing that we could make such a positive change if we simply decide to care.
Author
Caroline Sudbeck, Entertainment Editor
Caroline Sudbeck will be a Junior this fall and is a first year staff member for the Statesman. Sudbeck is seventeen, young and free, and most people say...