LHS student council recognized for excellence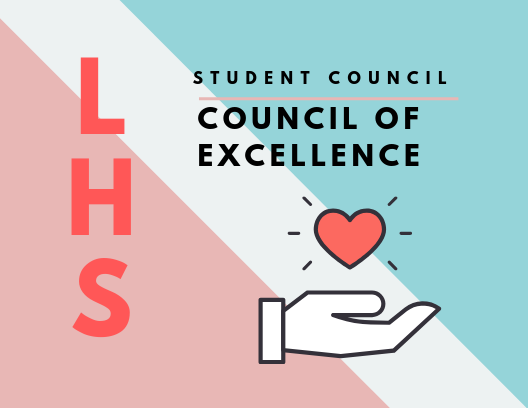 LHS has a rich history of excellent performances in areas such as sports, theatre, band, etc., but another group that has recently been awarded for their excellence is the LHS student council.
The LHS student council is a student government group that meets every other week in the morning and has an individual committee meeting the weeks in which there are not full council meetings. The council divides the time at their meetings into three categories: community service, dance and entertainment and school service. These three pillars are what encompasses most of a student's time working on the council, but members are also constantly brainstorming new ideas that they could try to implement and devote their time to later on.
"Student council wants all students to feel like they have a place at Lincoln High School," said Jennifer Dubois, the student council adviser. "This is why we try to organize events throughout the year that all students can participate in. Our goal is to spread school spirit throughout the entire student body."
While many people might not know about student council or their history of "excellence," Dubois has been working by their side as an advisor for a number of years now and this is the eighth straight year that the council has been recognized.
"The National Council of Excellence is a national award program created by NatStuCo to recognize student councils that maintain strong year-round programs and work to improve their schools and communities through their leadership activities," said DuBois.
Every year, LHS Student Council applies for this award by sending an application to NatStuCo. NatStuCo then processes the applications by verifying that the council is a member of the current national student council, then they go on to check indicators and signatures and finally, summaries are checked for content and category. DuBois believes what allows LHS to repeatedly win this award is Student Council's consistent leadership activities and services to LHS and the Sioux Falls community. In order to continue this tradition, Dubois plans to uphold these important qualities within the council.
"I'm not going to lie, being the adviser of a group of leaders that are very passionate about their school and their community is pretty amazing," said Dubois. "I hold my expectations high with this group and, for the most part, they always seem to deliver.  This makes me very proud and honored to be their adviser."
Author
Caroline Sudbeck, Entertainment Editor
Caroline Sudbeck will be a Junior this fall and is a first year staff member for the Statesman. Sudbeck is seventeen, young and free, and most people say...