"Long Shot:" a surprisingly good movie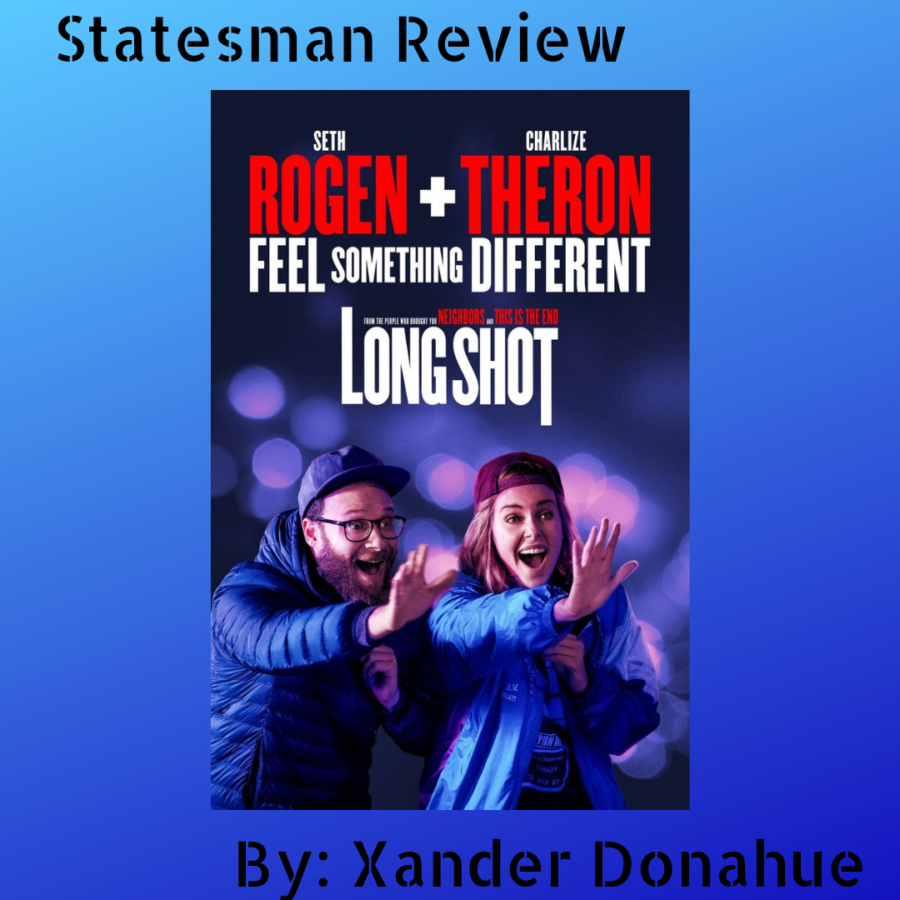 There is nothing better than being pleasantly surprised by a movie. Despite some mixed reviews, romantic comedy "Long Shot" offers a unique story, while also being original and surprisingly funny.
"Long Shot" is about a journalist, Fred Flarsky (Seth Rogen), and his unlikely run in with his old babysitter, Charlotte Field (Charlize Theron). Charlotte Field, who is now a well-known politician and the Secretary of State, recognizes Fred's writing abilities and offers him a job writing speeches for her as she joins the presidential race. Fred accompanies Charlotte and her team around the world, writing speeches and getting into trouble.
A great aspect of the movie is its fitting and engaging acting from both Rogen and Theron, as well as their co-stars. Academy Award recipient Theron portrayed her role perfectly, creating a lovable and relatable character that helped drive the plot forward. Rogen also fit his character well, which is something he seems to do in most of the movies he is featured in. The on-screen chemistry between the two actors is well-balanced and easy to enjoy, which gives the film a sort of feel-good charm that leaves a lasting impression.
When somebody thinks of romantic comedies, they typically do not think about good screenplays. "Long Shot," however, delivers a surprisingly well-written screenplay that helps keep audiences engaged in the dialogue. There are some cliche moments within the film, but nothing seemed too out of place. The movie knows what it is and it does not try to overstep its boundaries, nor does it fall short.
The movie's humor is over the top at some points, but for the most part, it fits well within the genre. An interesting part about this movie is its portrayal of modern day American politics and media. It manages to make thoughtful and meaningful comparisons to the real world while continuing to be humorous and light-hearted. The more serious and thought provoking themes give the film some body, making it more than just another rom-com.
At first glance, this movie might not seem like it would be very good, but its interesting plot, good acting, heart and enjoyable characters turn it into a movie that is anything but forgettable. Director Jonathan Levine definitely created an interesting and funny film that differentiates itself from other films in the genre.
Author
Xander Donahue, Staff Writer
Alexander Donahue is a senior at LHS and a member of various prestigious music groups across the state. He hopes to someday have a bachelor's in music...