Netflix's 'Dead To Me' the perfect balance of drama and comedy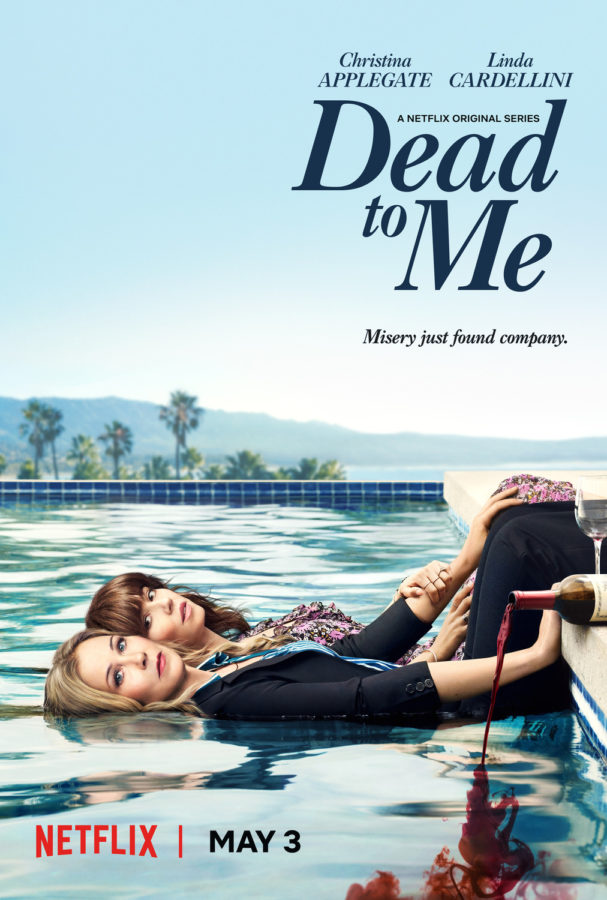 Netflix, in the last few years, has become notorious for their hit series, whether you enjoy the science fiction  "Stranger Things" or teen drama, "13 Reasons Why" Netflix has a show you can binge for any occasion. Netflix's new show, "Dead To Me" is another hit that finds a balance between both comedy and drama.
"Dead To Me" builds suspense in the very first episode, Jen Harding, played by Christina Applegate is a recently widowed wife raising two boys. Jen is persistent in finding the car that hit her husband and drove away while still trying to process her grief. Judy, played by Linda Cardellini is a flamboyant wife with some past issues. When Jen and Judy meet at a grief therapy group they instantly form a connection through loss.
These contrasting personalities are what make the show so enjoyable. The dark sense of humor about death and grief and the resignation of a common struggle between both women and mothers. The show touches all of these topics without being overly emotional.
Grief is depicted through both characters so differently. When Judy grieves the loss of a child during pregnancy she turns to a spiritual nature with natural remedies. Jen, on the other hand, blares heavy metal music in her car and turns to anger and quick-witted comments. The contrast of these two women and their Thelma and Louise like relationship is what makes this show watchable.
Even with the strong theme of an underlying death the show still is fresh and funny. It can even be somehow relatable, everyone experiences grief and how we deal with any sort of strong emotions is not perfect. We all swear, yell at each other but it is the strong relationships that can help us say that grieving is imperfect. These two women are guaranteed to make you laugh, grow and grieve with them.
There are also many twists and turns in the show, with a shocker in the very first episode, as well as many moments when the tensions are boiling and your screaming at your TV waiting for it to come out quickly clicking on the next episode. The lies, the passion, the husband who wasn't who he said he was, a perfect recipe for a murder mystery that you can laugh at along the way.
Author
Lauren Bickett, Staff Writer
Lauren Bickett is a junior at LHS this year and has participated in Statesman for two semesters. Outside of school Lauren likes to spend time with close...