Spare 'ME!' from hearing this song again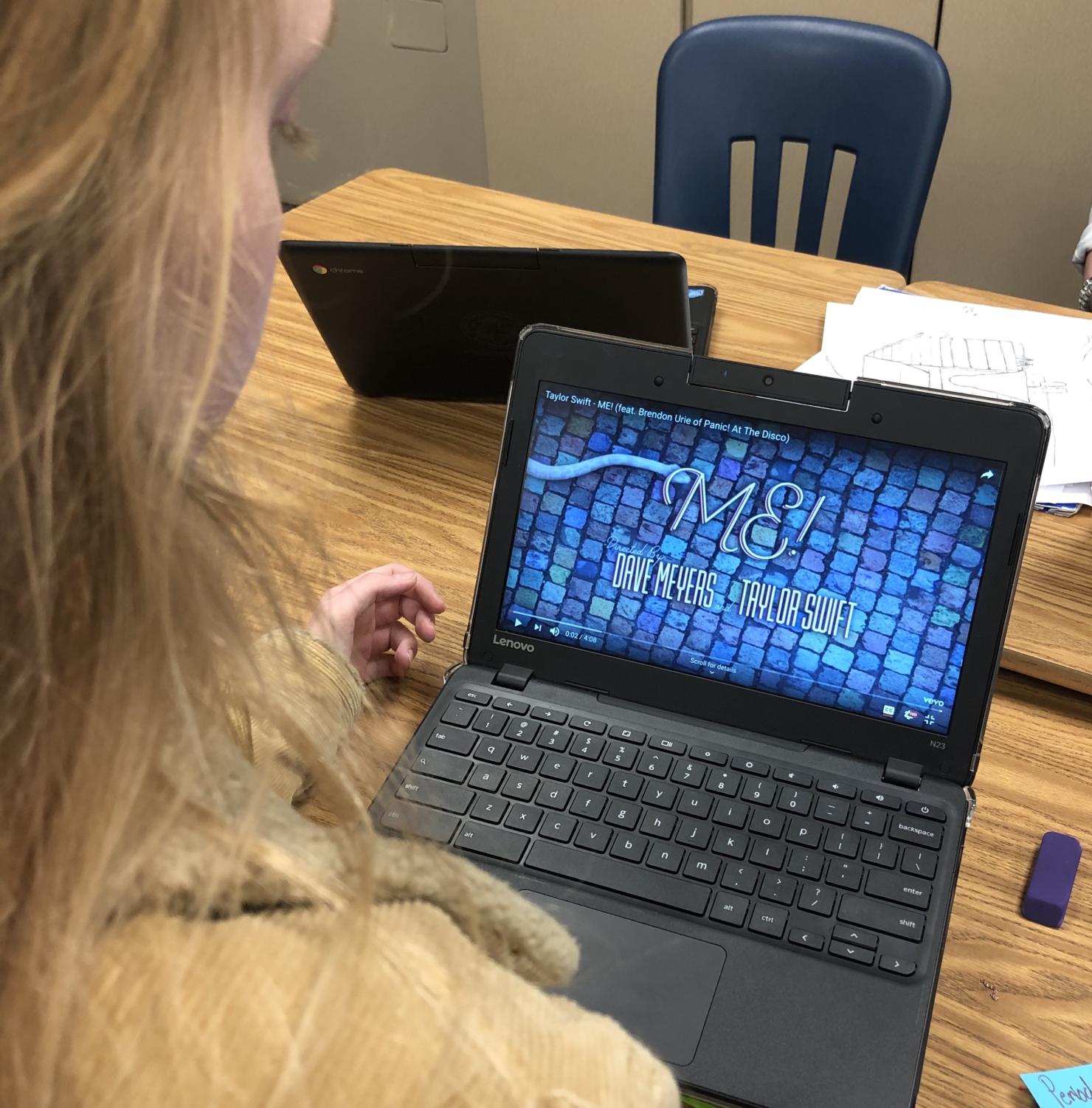 Taylor Swift has given the world some great music over the years; however, her new single "ME!" does not fall into that category.
Swift took a sharp turn from her "bad girl" Reputation album into an infantile pop song. The song has been quickly compared to Justin Timberlake's Trolls theme song, "Can't Stop the Feeling," due to its synth-pop sounds and painfully repetitive lyrics, some of which state: "Hey kids, spelling is fun… there ain't no 'I' in team but you know there is a me."
Swift's duet partner, Brendon Urie of Panic! At the Disco, does not sound like himself in the song; the lyrics do not allow him to showcase his true talent. For that matter, it makes Swift seem extremely average as well, despite her talent.
As for the music video, it starts with a snake slithering across rainbow-colored cobblestones, only to have it disintegrate into a swarm of butterflies. This could be a way for Swift to tell everyone she is leaving behind her Reputation days and transitioning into a more carefree time in her music career, which is perfectly captured in the simplicity and lack of depth showcased in "ME!"  The pastel rainbow aesthetic and random scenes all spliced together is hard to follow and distracts heavily from the actual song, Not that there is much to listen to anyways.
On the bright side, the melody is incredibly catchy.
Author
Elizabeth Boysen, Staff Writer
Elizabeth Boysen is a first year writer on the Statesman and also participates in varsity gymnastics and cheer at Lincoln. Boysen is a crop top enthusiast...