A Kik to the curb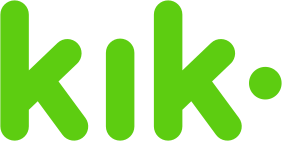 Many LHS students have memories of a messaging app called Kik. For the most part, it was used for talking to friends, family and strangers. As time went on, more and more of the app's users found better services and left the app behind, but the app didn't fully die out until now.
Kik had its beginnings in Waterloo, Ontario. Created by a group of students, according to TechCrunch the app had 300 million users in 2016 and was used by over 40 percent of American teenagers. 
Many of the app's features were innocent, including bots that allowed one to receive their horoscope everyday or an update on the weather, but on the darker side of the app, Kik was widely known as being a destination for child predators due to its lack of security and anonymity. In the UK alone, over 1,000 sexual abuse cases were tied to Kik and the app's popularity began to dwindle. 
In 2017 the creators of Kik founded a cryptocurrency by the name of Kin as a means to experiment with the economy of today. The U.S. Securities and Exchange Commission (SEC) and Kin became engaged in dispute as to whether or not label Kin a security. With Kin in opposition, the company decided to make some changes.
The company is planning to shut down Kik to focus on their efforts against SEC. It also fired over 100 staff members to downsize to a 19 person crew.
This signifies a distinct change in the focus of the company. While they once had their eyes on perfecting a messaging app, their sights now land on defending a cryptocurrency.
As Kik rides off into the distance, it leaves behind a legacy of everything from fun weekends spent talking to friends,to child predators targeting children through the platform. But mostly, it leaves behind, strangely enough, a cryptocurrency.
Author
Jazlyn White, News Editor
LHS sophomore Jazlyn White is a first-year staff writer serving as Assistant Business Manager and News Editor for the Statesman. She is involved in DECA,...