Enter a dreamworld with 'CASE STUDY-01'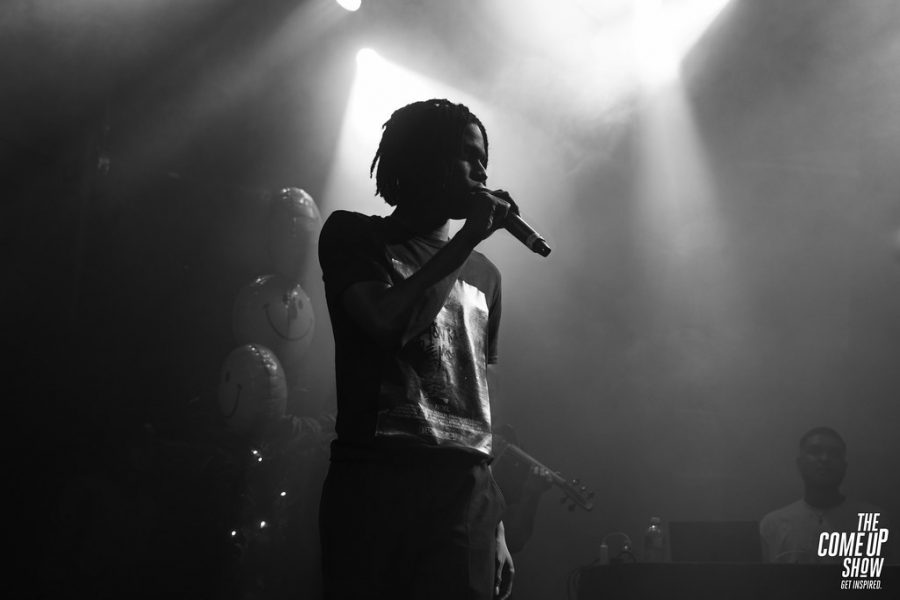 Sweet as honey vocals and homey acoustics are only the beginning of the positives for "CASE STUDY 01," Daniel Caesar's sophomore album released in June 2019. Similar to his debut album "Freudian," Caesar is pensive and brooding, contemplating his own existence and that of those around him through thoughtful lyrics and intense, focused harmonies.
The opening track, "ENTROPY," is an immediate departure from Caesar's typical style. It is downright groovy, with a catchy chorus and a bouncy beat. Do not be mistaken; however, this is no mindless pop song. The lyrics are cerebral, with such verses as "Raise my jersey to the rafters/Let moths consume me in the light." Throughout the song, Caesar ponders chaos in his life and in others', trying to connect this with the chemical reaction of entropy. 
This pop pattern does not slow down with the next track, "CYANIDE." What "CYANIDE" may lack in length, at just over three minutes, it makes up for in pure musicality. Taking on a heavy Jamaican accent and darker vocals coupled with synth piano chords, Caesar takes a drastic shift in terms of the intended audience. It is clearly geared towards R&B fans who enjoy artists such as Frank Ocean. 
Although Caesar initially seems to have strayed from his typical love song, there is no shortage of tunes for the true romantic. "LOVE AGAIN," one of his four collaborations on the album, is a triumph in and of itself. Although one could argue that Brandy, his collaborator, may overshadow Caesar's typically mild voice at some points, the contrast of male and female vocals is undeniably a success. Caesar has been well-renowned for his collaborations, especially when with women. It may not necessarily measure up to "Get You" and "Best Part" (with Kali Uchis and H.E.R., respectively) in terms of melody or lyrical ability, but nevertheless, it is still worth a listen.
Perhaps the standout favorite among the majority is "SUPERPOSITION," the sixth track on the album and a collaboration with John Mayer. The combination of smooth acoustic guitar from Mayer and Caesar's effortless falsetto creates a song that is downright tranquil. It is slow, beautiful and romantic. The lyrics toy with heartbreak and success, both the songwriting process and the hurt that comes with it. Perhaps the best demonstration of this theme is the opening lyric: "Isn't it an irony?/The things that inspire me/They make me bleed/So profusely." "SUPERPOSITION" has been praised by critics and fans alike as the most pleasing song on the album. Pitchfork reviewer Michelle Kim hailed it as a "beautiful, vulnerable display of a young man's faith."
Arguably one of the better R&B/soul albums released this year, "CASE STUDY 01" appeals to all types of listeners, taking them on a groovy journey through Caesar's personal dreamworld. Although Caesar may still have a lot of growing to do at just 24 years old, "CASE STUDY 01" certainly represents an evolution, both of a man and of his music. 
Author
Molly Wetsch, News Editor
Molly Wetsch is a junior at LHS. She is a first-year writer and News Editor for the Statesman. When not hanging out in Mrs. Kroeze's room and eating...