Inside LHS: Presidents Bowl 2019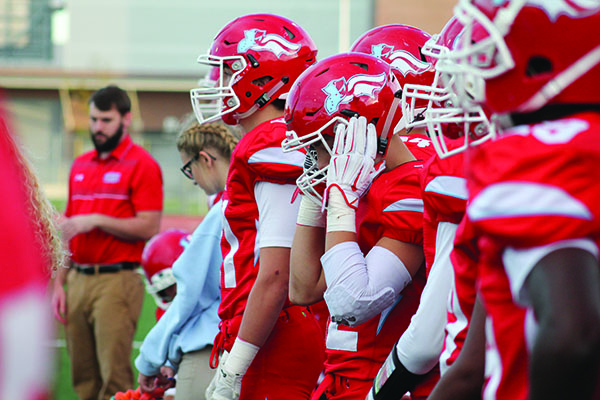 It is that time of year again! This year's high school football season is just starting up and the schools of Sioux Falls are gearing up for the coveted Presidents Bowl on Sept. 14. 
The games will begin at 3:30, when number 1 ranked RHS will face off against 5th ranked OGHS. At 7:00, LHS will play WHS.
The buzz of excitement has been running high at LHS for the past few days. Student section themes have been planned, along with tailgate activities (including two handcrafted red, white and blue couches).
"I look forward to getting up at 6 a.m.,  going out there and pre-gaming in the parking lot," said senior Devin Vasa 
What makes high school football experience complete are the cheerleaders. LHS football sideline cheer squad is planning on bringing their best to this event. 
"The best thing we can do this weekend is hype up our own crowd," said senior cheerleader Hallie Carlson. "That should help our football team take home the win."
As for the football team, they are currently ranked below WHS. But they are confident in their ability to overcome that. 
"We need to block out all the distractions and focus on the game and the players on the field," said Tyler Hiatt, senior captain and offensive lineman for the Pats. 
Hiatt has a personal pre-game ritual that will help him block out said distractions. 
"Before the game, I'm not even thinking about the game," said Hiatt. "I just try to think about anything but the game honestly, but once the first kickoff happens it's go time." 
LHS is fired up and ready to go for this weekend's games and activities. The students, cheerleaders and players all are prepared to take on and beat one of our biggest rivals. 
Go Pats!
Author
Anna Langseth, Staff Writer
Anna Langseth is a senior at Lincoln and a first-year staff writer for the Statesman. She is involved in Soccer, Track and Field and Captain's Council....