Mental health doesn't care about your fantasy football team… And nor should it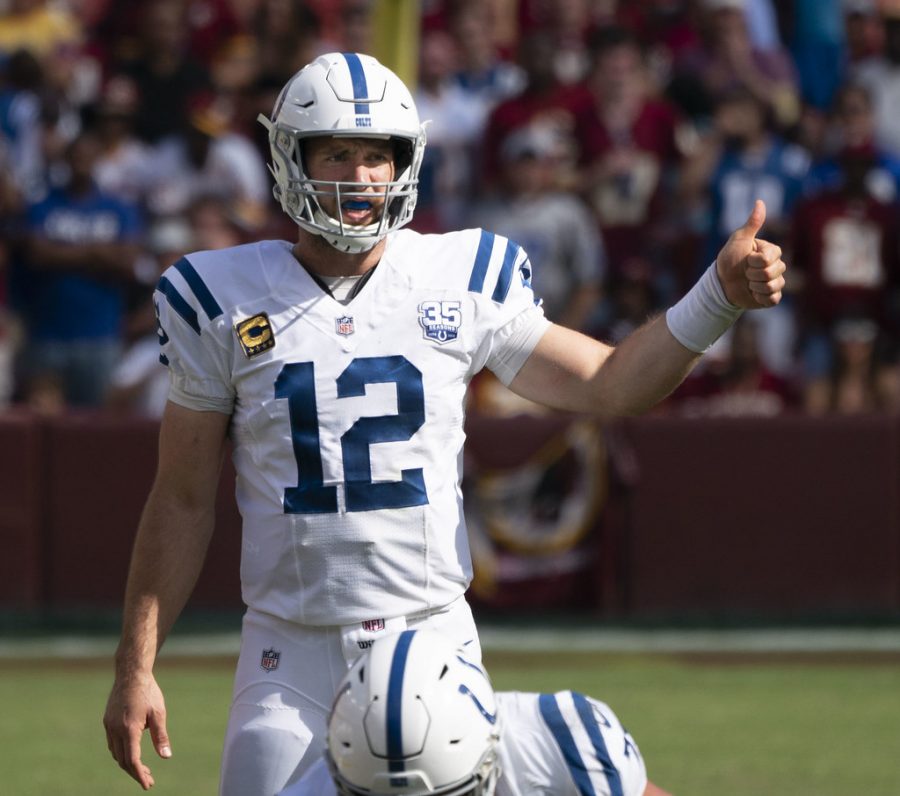 Recently, star NFL quarterback Andrew Luck made headlines by announcing his retirement from football at the age of 29. Luck made the decision to leave the Indianapolis Colts due to mental health reasons.
This decision comes as a shock to many, as Luck had a promising career with multiple seasons over 4,000 yards passing, four Pro Bowl selections and an over 60 percent completion percentage, according to Pro Football Reference. Although Luck had these impressive stats while playing his six seasons with the Colts, injuries piled up and took a toll on his overall mental health. Throughout his career, Luck faced many injuries from a sprained shoulder, a lacerated kidney, a calf strain and multiple other injuries, according to CBS Sports.
Even with all the injuries Luck has faced, his decision to call it quits was a tough one as he loves the game. The quarterback made his decision with Colts GM, Jim Irsay, and, as information leaked about his retirement, Luck was forced to have an impromptu press conference discussing his decision after the Colts' preseason game against the Chicago Bears. Before the game was over, however, fans in the stadium got word of Luck's decision and decided to boo him as he exited the field. This disgusting act shown by Colts fans was not warranted to a player who risked his physical and mental health to serve his team.
"This is not an easy decision," said Luck, according to ESPN. "It's the hardest decision of my life. But it is the right decision for me."
Even with some people making negative comments about Luck, calling him soft and cowardly for hanging up the cleats, there is nothing cowardly about Luck. Luck was willing to put up with the physical and mental toll football puts on a person for the six years he was with the Colts. Luckily, the spectators who booed Luck do not represent the majority of NFL fans and players. After Luck's announcement, many players came out to publicly support Luck's personal decision to leave the league for his own mental health.
This decision has brought light to the fact that the NFL can have a major toll on a player's mental health. Because of Luck's ability to be honest and open about his mental health, he has paved the way for other players to make the same difficult decision.
Whatever the decision, there will be haters, people who care more about themselves for selfish reasons than caring about everyone in the search for a greater good. And to those who were mad because they picked Luck in fantasy football, guess what… mental health doesn't care about your fantasy football team.
Author
Landon DeBoer, Sports Editor
Landon DeBoer, one of the Statesman's Sports editors, is a senior and a third-year staff writer. When Landon is not writing stories, he enjoys playing...