The luminous new album 'III'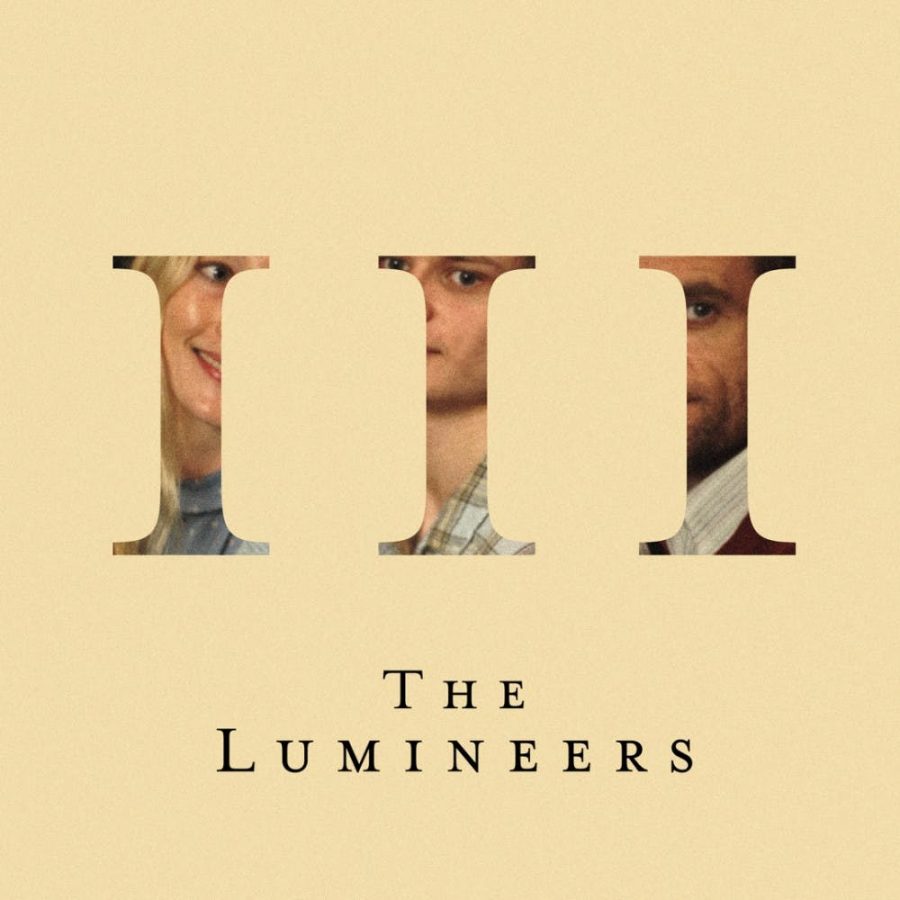 Nearly three years after their 2016 album "Cleopatra," The Lumineers have come out with yet another brilliant and well-assimilated album full of songs with passion, heart and a story to tell. 
The Lumineers, a widely known folk-rock band, has grown from performing shows of five people to selling out venues all over the world. Since then, they've continued to produce music that tops charts and is liked amongst people of all ages. 
The album "III" was strategically written to tell a story of a family dealing with alcoholism. Shortly after announcing a new album last Spring, The Lumineers released the album in chapters of three, each focusing on a certain character. Chapter one begins with the songs "Donna," "Gloria" and "Life in the City," introducing the mother/daughter relationship between Gloria and Donna. The first chapter dives into the hurt of daughter Donna as she deals with her mother's spiraling alcoholism. The three songs open the album with deep, soul-poking lyrics, as well as upbeat melodies to match. 
Chapter two introduces two characters, Junior and his father Jimmy. Junior, like Donna, deals with the same problem that is taking away a parental figure from him: alcoholism. A personal favorite on the album, "Leader of the Landslide," showcases the anger and hurt of Junior as he pushes himself away from Jimmy. The fast paced and explicit choice of lyrics makes it easy to tap a foot and sing along. 
The third chapter of the album ties it all together. Opening with the song "My Cell," characters are left isolated with nothing due to the choices made in their past. After an emotional roller coaster of an album, the lone piano song "April" gives the fans a break. A light and airy piece, "April" serves as a brilliant way to cap the album. 
The album alone is an outstanding creation from start to finish. It tells the story of The Lumineers' own personal lives, which they have turned into a work of art through the extensive use of imagery and raw emotions. Accompanying the album will also be a short film that follows the story of "III" in depth. 
"III" serves as something that anyone listening can relate to whether it be in the themes of heartbreak, loss, addiction or living a life that you particularly do not enjoy. The album is luminous and truly admirable; I strongly suggest giving it a listen.
Author
Morgan McDonnel, Sports Editor
Morgan McDonnel is entering LHS as a senior this year. She is a second-year Statesman staff writer and one of the Entertainment editors. McDonnel spends...