Brands you didn't know that test on animals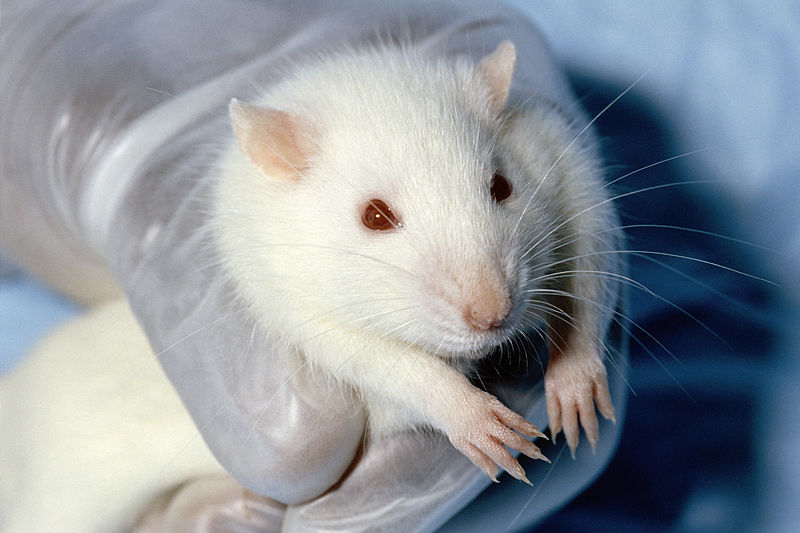 Most people think that major companies have converted to cruelty-free methods of testing their products, but this is not the case for many. In fact, most drug and retail stores carry brands that either test on animals or finance animal testing. Some of these brands include Gillette, Maybelline, Crest, OPI, Axe, Dial, EOS and Victoria's Secret, but there are dozens of others that belong on this list as well. 
Testing on animals serves to protect consumers from possible harmful reactions from products, but that does not mean animals should suffer to ensure products are safe for human use. The most common animals that are tested include mice, rats, rabbits, primates, cats and even dogs. Some develop neurotic types of behavior like spinning in circles, rocking back and forth, pulling out their own fur and biting themselves due to lack of space and environmental interaction. People for the Ethical Treatment of Animals (PETA) says that some of the tests performed are "forcing mice and rats to inhale toxic fumes, force-feeding dogs pesticides and dripping corrosive chemicals into rabbits' sensitive eyes." PETA also claims that each year in the U.S., more than 100 million animals suffer and die in cruel chemical, drug, food and cosmetic tests. 
While these animals are put through cruel, inhumane experiments, it is important to ask why when there are alternatives that can be cheaper, faster and more relevant to humans. According to Humane Society International, animal tests "provide little understanding of how chemicals behave in the body and in many cases do not correctly predict real-world human reactions." Instead of continuing to use this method that is time and resource-consuming and restrictive in the number of substances that can be used, companies need to switch to a more humane alternative. 
Tests using human tissues – both healthy and diseased tissues donated from human volunteers – and cells (in vitro methods) is one alternative to using animals. With modern technology, almost every type of human cell can be grown in the laboratory, says Cruelty-Free International. Some cells have been used to create organs-on-chips, which can accurately mimic the lung, heart, kidney and gut. Another alternative is using advanced computer-modeling techniques (in silico models). Computer models have the capability of simulating human biology and the progression of developing diseases. With several options for companies to turn to, especially cost-effective options, it is frustrating that major brands, like many of the ones found in drug stores, still rely on animals to test their products. 
So, instead of using Maybelline as your go-to mascara, try wet n wild, and instead of using Axe or Old Spice to deodorize, try Dove. Dove also works as a good replacement of Dial soap, and Burt's Bees is also a better option for chapstick than EOS. These alternatives are just as effective and cruelty-free at the same time. Hopefully, all companies will switch to more humane methods of testing in the near future and drugstores can be filled with cruelty-free brands.
Author
Chloe Hartje, Staff Writer
Chloe Hartje is a junior and  a first year staff member for the Statesman. Outside of school, Chloe enjoys dancing, volunteering at the Humane Society...