Environmental Ingenuity Club flourishes after rebirth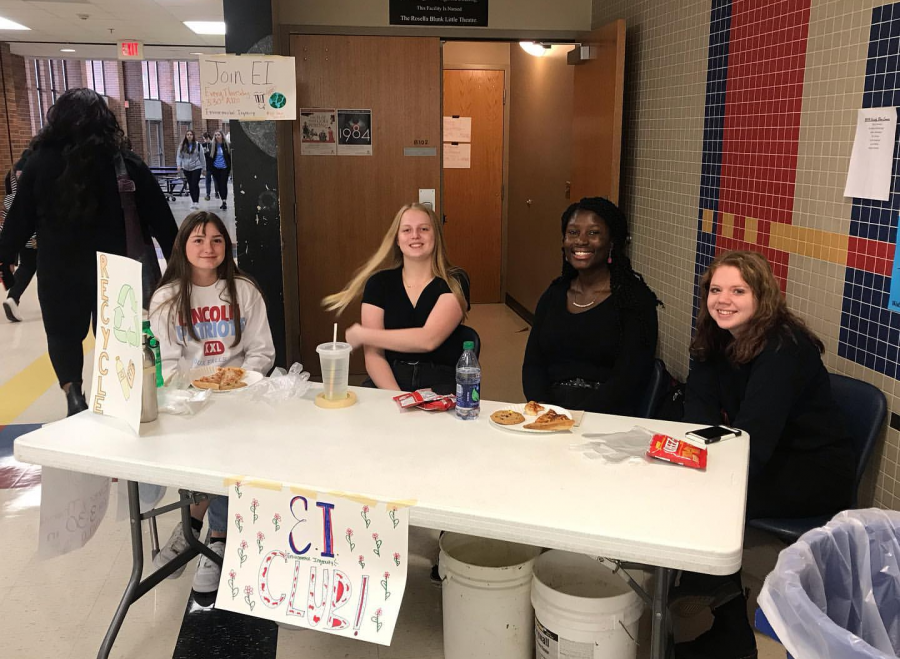 As many students across the nation fight against climate change, one club at LHS goes above and beyond to better their community.
The Environmental Ingenuity Club began about five years ago and, since then, it has been led by a variety of leaders. This year, the club has made a resurgence and is thriving more than ever.
The Environmental Ingenuity Club was revived by current seniors Sienna Syverson, Bailey Alberda and Success Suehne in an effort to make LHS a little greener. So far, they have done multiple projects and have plans for many more. Meetings happen once a week and often include an engaging presentation.
"We've just did a meeting about celebrity and youth climate activists," said Syverson.
However, much of the impact from the club happens outside its meeting room. Members have already run a bake sale and prepared plastic bottles for recycling at homecoming.
"We are trying to plan ways to make the area look more green, like by planting flowers by the interstate, for instance," said Syverson. "Another idea we have is to pot plants in painted pots and bring them to the Children's Hospital. That way, they have something to take care of and watch grow."
The Environmental Ingenuity Club has a main goal of working to bring awareness to environmental issues.
"Even if you're not part of EI [Environmental Ingenuity Club] you can still work to make your habits more green. Doing something as simple as turning off the faucet while you brush your teeth or using a reusable water bottle can help," said Syverson. 
"Cutting down your meat intake, even for one day a week, can also help immensely," said Alberda.
The Environmental Ingenuity Club meets on Thursdays in room A120 after school.
Author
Jazlyn White, News Editor
LHS sophomore Jazlyn White is a first-year staff writer serving as Assistant Business Manager and News Editor for the Statesman. She is involved in DECA,...