American Sand Sculpting Championship 2019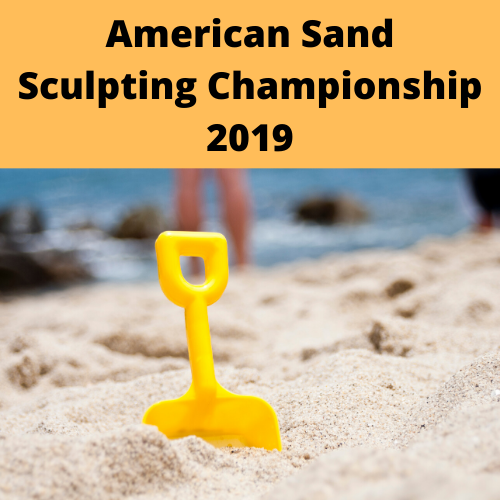 Sand, the annoying junk that is just there to get in your shorts and shoes and is the reason you cannot find the perfect shell that you have been looking for. What exactly is there to do with all of this stuff anyway? 
The 33rd Annual American Sand Sculpting Championship was held in Fort Myers, Florida. The event started on November 22nd and ran until December 1st. The event featured sculptors from amateurs that may have started sculpting the week before to  lifetime pros.. In all, there were 45 works of sand art created straight from the sand that was beneath them.
The sculptures themselves are not the only interesting subject matter at the event either. Some of the sculptors themselves are quite the characters. The most interesting of the bunch is Amazin' (Walter) McDonald, or the Amazin' Walter. He has been sculpting since 1984. McDonald travels the world building and creating anything from giant sandcastles to other forms of art, including jewelry, clay sculptures, carving antlers and other bones and wood pieces.
"I don't really use a physical reference picture when I sculpt," said McDonald. "It is all up here [in my head]."
The castles McDonald creates feature unbelievable elements like archways, hollowed out buildings and sometimes he even adds miniature figures that resemble himself into his sand pieces. Pictures of his past work and more information on him can be found here:
Other works of art that you could find at the event included anything from sand-towns and cities, the Game of Thrones chair and even a recreation of the Herbie Volkswagen Beetle. Perhaps the most hyped-up creation that was featured was the 360 degree "seasons" piece. This features four separate mounds that were 50 feet across and seven to eight feet high. Each mound featured an intricate design that represented either winter, fall, spring or summer. This piece was created by multiple teams of sculptors and was the highlight of the event. People  could stand in the center of the mounds and turn which sent them into a brand new season.
The winner of the event for each division was announced on December 1st. The winning sculpture from the Master Sculptor Doubles Division was called "VR: A Grand Adventure into the Landscape of the Imagination". It was done by Delayne Corbett and Maxim Gazendam. The duo also won the Sculptor's Choice Award. Second place was "Your Beauty is your Smile" by Melineige Beauregard & Seveline Beauregard. In third place, "Dream Catcher" by John Gowdy & Laura Cimador-Gowdy.
The works of art that could have taken the whole 10 days to create were then completely removed from the beach the very next day, like they had never even been there.
Author
Spencer Wasmund, Sports Editor
Spencer Wasmund is a senior and a first-year Sports Editor for the Statesman. When he isn't writing for the Statesman, Spencer enjoys playing football...