South Dakota: Great Faces, Great Places and a not so great anti-meth campaign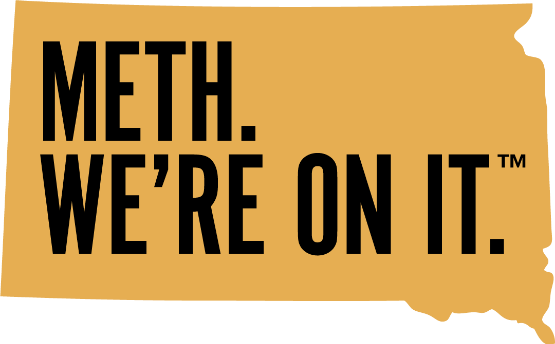 10 days before Thanksgiving, South Dakotans were shocked to find that their state had become the national joke of the week with the dawn of a new anti-drug public service announcement: Meth. We're on it.
The campaign, launched on Nov. 18 depicts several ordinary South Dakotans: a small girl sitting in a chair, a man in a coffee shop and woman on a porch, among others, declaring that they are "on meth." The video advertisement ends by directing its viewers to the campaign's website: onmeth.com  
Responses to this set of public service announcements have been widespread, with the slogan even being featured on late night television shows such as "The Late Late Show with James Corden" and "Saturday Night Live" as the subject of several jokes.
Public opinion of the campaign, however, seems to be more diverse. Some have commended the slogan for catching the viewer's attention.
"I think it is a little goofy, [but] I praise the governor for the bold leadership… [she] took a very aggressive, very innovative, bold way of raising awareness in not only the State of South Dakota but the entire country," said Derek Maltz, former Drug Enforcement Administration Special Operations Division head in an interview with Yahoo Finance.
Many others criticized the campaign for not handling the subject appropriately.
"SD is not selling breakfast cereal; it's trying to raise awareness of resources available for those who need help. National ridicule doesn't advance that cause," Stu Whitney, columnist for the Argus Leader said via Tweet on Nov. 18.
Those in high school can also see the effects of the PSAs on the state's public image.
"Although it was meant to gain a lot of attention– which it did, I think not all press is good press and it still makes us look bad," said LHS senior Riley Johnson.
The effectiveness of the campaign is yet to be fully assessed, but so far according to the Argus Leader at least 10,000 South Dakotans have looked at the site, 51 people have utilized the hotline and nine have been referred to treatment.
Author
Jazlyn White, News Editor
LHS sophomore Jazlyn White is a first-year staff writer serving as Assistant Business Manager and News Editor for the Statesman. She is involved in DECA,...