A joyous return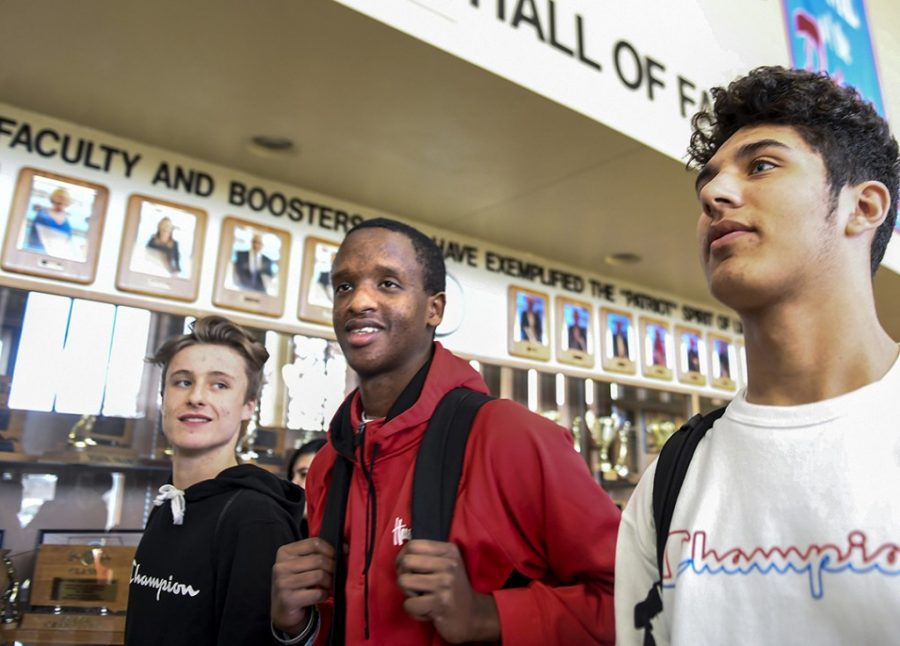 The past few months have been difficult for many of the students attending LHS. Mhiretab Tsegaye, a freshman, was in a serious car accident in early November and has made a tremendous recovery. Mhiretab, or "Tab" to his friends, returned to school early in January and has resumed his classes. He has been surrounded by his friends, teachers and even students he has never met who were ecstatic to see him back at LHS. 
"I am almost caught up to my first-semester work," said Tsegaye. "I have been working very hard." 
When Tsegaye returned, he initially spent a week working in the counseling office while other students took semester tests. His return started with Tsegaye attending school for a few hours at a time, reviewing and recovering material he missed during his absence. The process was slow, but it was one that he was anxious to complete. Eventually, the list of work began to get shorter and he slowly resumed his regular classes.
Tab spends every day looking forward to basic strength and algebra, his favorite classes to attend. Due to his return occurring towards the end of the first semester, his schedule had changed completely. Tab is now enjoying the second semester, looking at it as a fresh start. 
"It feels good to be back at LHS, to be able to see everyone again, including my friends,"  said Tsegaye. "It feels amazing actually," 
Returning to school was one step, but returning to basketball would be a complete recovery in the eyes of Tab. He takes any chance he can get to be back on the court. His moves may not be as smooth as they were before the accident, but now he is more determined than ever to improve. 
"I have almost completely recovered," said Tsegaye. "It has been difficult but I am almost there, I feel great," 
Many people have helped Tsegaye along the road to recovery, including students such as Keaira Pepper, a senior at LHS. Pepper works on Spanish ll with Tab and has noticed tremendous growth 
"[I] definitely notice growth," said Pepper. "He doesn't need as much help answering questions anymore. I think he's just slowly getting back into the swing of things again, it's even harder when learning another language," 
Tsegaye, who is still recovering, is looking forward to the rest of high school being filled with memories, but most importantly, basketball. After a long recovery of learning how to walk and even dribble again, Tab is ready to hit the court. 
"I'll probably be back by next week," said Tsegaye. "That's when I talk to my doctor again but I've been doing pretty good so it might be soon."
Author
Olivia Brost, Staff Writer
Olivia Brost is a first-year staff writer and a Sophomore for the Statesman. Brost enjoys long weekends, blasting the Lumineers, binge-watching "Criminal...