Boys without love; BTS snubbed at the Grammys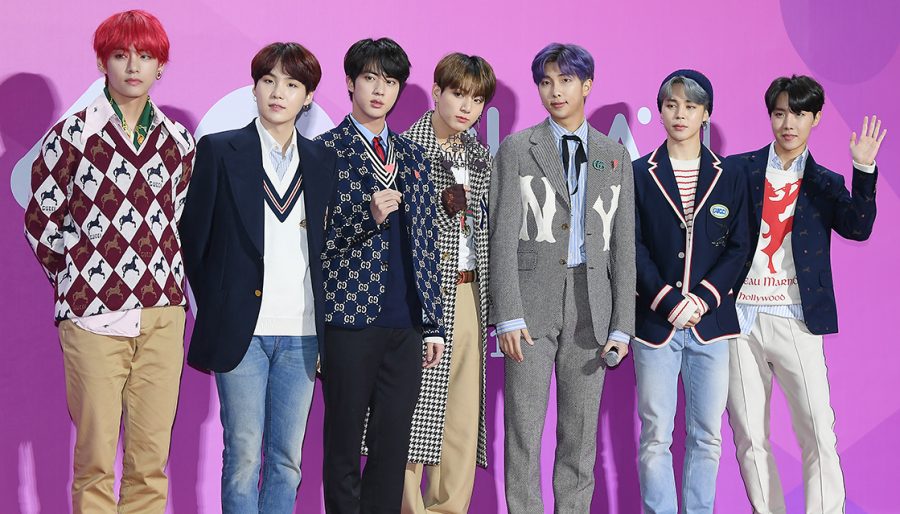 BTS has grown rapidly in American music, but the Grammys cut them short.
BTS is a South Korean boy band consisting of seven members, and formed by BigHit Entertainment in 2010. The members are: Jin, Suga, J-Hope, RM, Jimin, V and Jungkook. BTS is short for the phrase bangtan sonyeondan, meaning "bullet-proof boy scouts."                    
They are well known for their intense choreography and immense fan base, who are commonly referred to as ARMY. ARMY is an acronym for Adorable Representative M.Cs for Youth. BTS has amassed fame to where they have positively impacted the South Korean economy. According to The New York Post, BTS helped produce $4.65 billion in GDP.
"About 800,000 visitors reportedly went to South Korea because of BTS…more than seven percent of the country's annual tourists," said representatives of the Hyundai Research Institute.
Some people have called this the BTS wave, but Korean pop overall has been dominating internationally. Korean pop, however, has not garnered many awards in the western world, shown in BTS's odd placement in this year's Grammy Awards. The Grammy is an award given to outstanding achievements in the music industry, which commonly feature prominent musical artists of the year. This includes international artists, such as Latin and European artists. For example, Adele and Enrique Iglesias have both won Grammys.
This year, BTS was the first-ever Korean performance at the Grammys. However, they were only added as a small gimmick in Lil Nas X's "Old Town Road All-Stars" medley. They were also not nominated for any awards during either 2019 or 2020. This invisibility is odd after Billboard reported the suits worn by BTS during the 2019 Grammys would be on display at the Grammy Museum, showing that the empty suits the members wore during the Grammys are more valued than their musical abilities. Many fans suggested boycotting the show due to them being snubbed, considering their snub xenophobia. 
Despite all of this, BTS has been quite calm about the disrespect given to them from the American music industry. After the Grammys, they had a small live stream titled "We're back from the 2020 Grammys!" In this stream, the members did discuss their disappointment, but instead considered it a milestone for them and future performances.
The lead member RM stated, "We weren't given much time. But I want to thank everyone, including the members, for everything they did."
Author
Kyla Clark, Staff Writer
Kyla Clark is a senior at LHS and a new member of the Statesman. When not working on the Statesman, she can be found making art, studying for impending...