NBA all-star snubs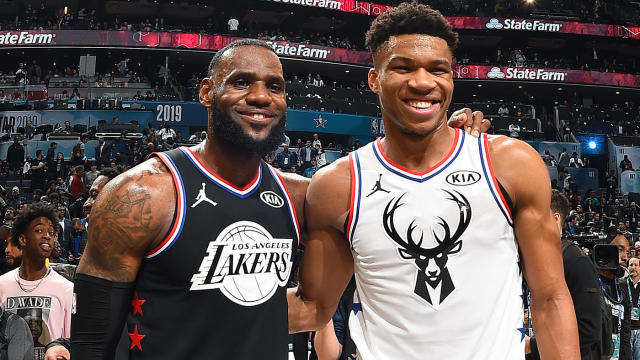 From the 16th man on the bench to the star player of the team, NBA teams are full of talent. But, what happens when there are so many talented players that the NBA can't make a realistic all-star game roster without leaving some players off? Every year there is controversy around the players voted into the all-star game. Players are voted into the game by a fan vote with the two players who have the highest amount of votes being the team captains. 
   The 2020 all-star game captains are Los Angeles Lakers' Lebron James and Milwaukee Bucks' Giannis Antetokounmpo. There will be a draft where James and Antetokounmpo will pick from a pool of players also voted into the all-star game. There are many notable names in the draft pool this year including stars such as Kawhi Leonard, James Harden, Luka Donic, Trae Young and Anthony Davis.
   The game is full of top-level talent and everyone in the game has the stats and skills to back it up. However, there are also players that were not voted into the game that many people feel should have been included. Players like Devin Booker, Bradley Beal, and Paul George were left out of the game although they have some of the best stats in the league.
   Booker is one of the top young talents emerging in the league. In the past couple of years, Booker has had stellar seasons and performances including a 70 point game in 2017. This season, Booker is averaging 27 points and 6 assists a game while shooting better than 50 percent on the season. There are only 6 other players in NBA history to have averaged those numbers in a season.
   Beal is undoubtedly one of the purest scorers in the game right now, averaging 28 points per game along with 6 assists. Beal is fifth in the league in points per game and second in the Eastern Conference behind only Giannis Antetokounmpo.
   George is one of the best two-way players in the league averaging 24 points and 1.5 steals per game. George has been in the all-star game six times and has been a member of the All-NBA team five times.  George has also been on the All-NBA defensive team four times.
   Fans, coaches, and players from around the world have voiced their opinions In an interview with ESPN Beal himself said, "it's just disrespectful." Although these players might feel disrespected by not being voted for the all-star game, they have still garnered the respect of many NBA players and coaches.
Author
Carson Woods, Staff Writer
Carson Gregory Woods, more so known as Nighthawk, is a first-year staff writer for the Statesman as a junior at LHS. Outside of school, he enjoys parasailing...