Stuck in the middle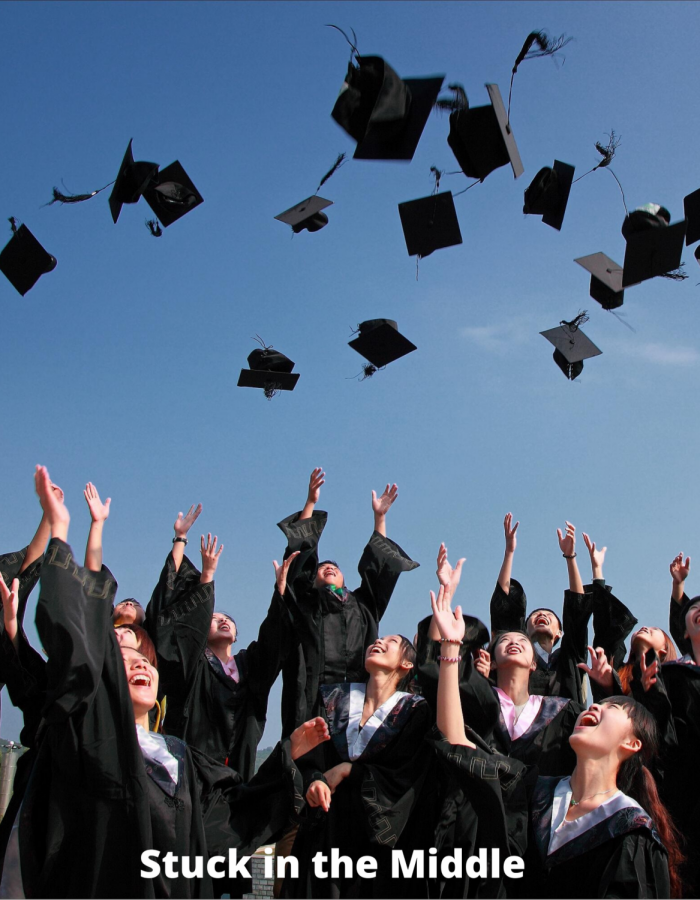 Being in the middle to upper-middle class does have its perks, sure but at the same time, with every perk, there seems to be a disadvantage. Being that I have been working on applying to colleges and scholarships recently, there has been one major pitfall that stands out above the rest. I, like so many others, fall into a category of the population where my parents make enough money to where I'm not considered to be poor, but not enough to where they are able to help me substantially fund my college tuition.
Most scholarships tend to lean towards aiding the minorities of the general population, which would be the non-white sectors, who's family is considered to be on the poorer end of the financial spectrum. Which in theory makes sense as there has been a huge push for more diversity in schools over the past decade or so. However, as colleges and other agencies continue to aim towards ending discrimination by focusing on minorities, they are creating an entirely new discriminated group, which is the middle, to upper middle-class white students. 
The parental income cutoff for a large majority of college scholarships is $55,000, while at the same time, the median family income in the U.S., as of 2019 was $61,937, according to U.S. Census Bureau. This means that a large majority of students applying and looking for scholarships will not meet the income criteria for their desired scholarship because, according to those that set the requirements, their parents make too much money. But do they really? If you're an only child this may be true. But for an even larger portion of students, it isn't. 69% of students who have siblings that attended post-secondary schooling will end up applying to college when the time comes. A combined household salary of $61,937 per year is sometimes enough to live comfortably, but not nearly enough to pay for the college tuition of multiple children. 
Yes, there are other alternatives when it comes to paying for school. Student loans are an easy way to pay for your college; however, they take years to fully pay off. According to CNBC, the average amount of time it takes to pay off these loans is 21 years. There is no single person out there that would be happy knowing that they will have to be paying for their college education for 20 years following their graduation. 
Colleges should be expanding their requirements for their scholarships. By discriminating against the portion of the population that will be going to college at one of the highest rates, they are taking opportunity away from those students that are just stuck in the middle, those students that a lot of the time have the best potential to make a great impact in this world.
Author
Spencer Wasmund, Sports Editor
Spencer Wasmund is a senior and a first-year Sports Editor for the Statesman. When he isn't writing for the Statesman, Spencer enjoys playing football...