The value of club sports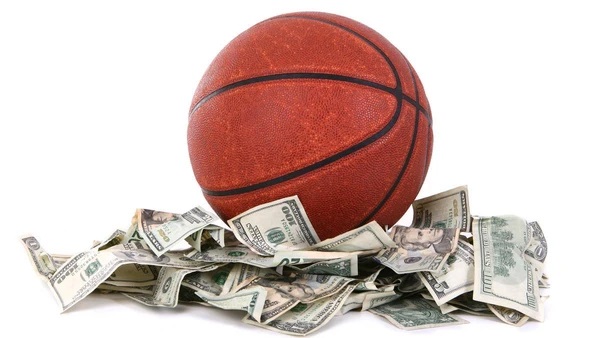 Club sports such as soccer and basketball can be very expensive, but they have a large variety of opportunities for young athletes to grow in their development. In order for kids and teenagers to be able to play sports outside of school, most often than not, families need to pay. When families don't have enough money, there is financial support to help them still be able to play. 
   Soccer and basketball are common club sports for many kids and there are multiple clubs for either sport around town. For soccer, two of the main clubs are Dakota Alliance Soccer Club and Tempo Soccer Club. For basketball, two well-known clubs are the Bartlett Basketball Academy (BBA) and the Pentagon Basketball Academy.
   Dakota Alliance and Tempo prices vary dramatically. Tempo's annual cost is $400 plus the uniforms, which cost $199 after discount. Dakota Alliance has an annual cost from $625 all the way to $825, depending on the age group. The uniforms for Dakota Alliance cost $112. These prices for both clubs only include uniform and annual fees and do not take into account the cost of hotels, food, gas and maybe plane tickets when traveling. It is likely that in one weekend out of town, athletes eat out around four to six times, which brings up the cost of  travel even more. Although Dakota Alliance costs more, they offer more assistance and training options for kids that are very competitive and want to play soccer at a higher level. Families that don't have the money to pay the fee are able to reach out to the clubs and talk about scholarship options that will help their family with the cost.
   Just like soccer, basketball also has hefty prices. For example, BBA's prices have risen in the last couple of years. BBA's fall/winter season typically costs around $600-$900. The summer/spring season for BBA costs around $700-$1,000. These prices only account for the season fee and do not factor in  the cost of uniforms or travel expenses. Pentagon Basketball Academy is another well-known club in Sioux Falls and also comes with a high cost. The Pentagon Basketball Academy costs $850 plus tax for the season fee, which does include uniforms and other costs. As with soccer, weekend travel fees also need to be taken into account. These families will also often eat out many times and will need hotels and snacks as well. Like the soccer clubs, BBA and the Pentagon Basketball Academy offer financial assistance to families who aren't able to pay the full price.
   Club sports can be expensive, but for most young athletes, having a chance to play the sport is worth the price. According to League Network club sports can help develop a kids self esteem as well as develop leadership skills and teamwork. Another benefit it provides is regular exercise. Club sports can also help teach time management to kids as well as teach them respect. Even though prices may still be high after the financial assistance, the joy the kids feel when winning is priceless. 
Author
Carson Woods, Staff Writer
Carson Gregory Woods, more so known as Nighthawk, is a first-year staff writer for the Statesman as a junior at LHS. Outside of school, he enjoys parasailing...