Controversial South Dakota Legislature bills you may not know about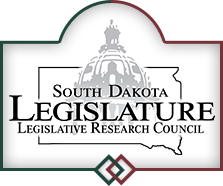 With the South Dakota state legislature beginning its 2020 session on Jan. 14, there are bills and resolutions already being discussed. Many South Dakotans may be unaware of how they may affect citizens in our state. Informed voters vocal about the issues that matter to them can sometimes mean the difference of whether or not a senator votes against a bill or a representative supports a commemoration.
HC8004: If passed, this commemoration would recognize Israel as a state beneficial to South Dakota. The legislation also uses language such as, "The God of Israel, who is the God stated in our Constitution, is that He will bless those who bless Israel, and be it known that the State of South Dakota openly blesses Israel with gratitude for our cordial and mutually beneficial relations." 
SB47: Many states have recently been enacting "revenge porn laws" which make the distribution of other's intimate photos a legal offense. SB47 has a parallel intent by making the "dissemination of visual recording or photographic device without consent and with intent to self-gratify, harass or embarrass" a sex crime under South Dakota law.
SB70: This Senate bill would require the state to "offer license and permit applications, examination materials [and] conduct examinations in the Spanish language, in addition to English, for noncommercial driver licenses and permits." This would make South Dakota one of the last states to open language options for driving materials to more than only English. Opponents of similar bills, like ProEnglish, an organization with a goal of making English the U.S.' official language, point to the idea of "the function of government should be to foster and support the similarities that unite us, rather than institutionalize the differences that divide us." While proponents argue that provided Spanish-only speakers to take driver's tests and materials assert that taking a driver's test should be about how well one knows the rules of the road, not how well they understand English.
HB1057: The "Vulnerable Child Protection Act" has been covered extensively lately as, if passed, it looks to make prescribing hormones and performing surgeries intended to affirm the gender of transgender individuals under the age of 16 a Class 1 misdemeanor. As of Jan. 28, the bill has passed through State Affairs with a "Do Pass" as Amended.
HB1074: Currently sexual assault kits in South Dakota are only required to be kept for one year. This bill lays out a new required holding time of "seven years from the date of the examination or treatment or until the victim reaches the age of twenty-five, whichever is later." This bill passed through the House unanimously with a "Do Pass" recommendation for the Senate on Jan. 28.
HB1085: A very straight to the point piece of potential legislation, House Bill 1085 would put South Dakota in a permanent Daylights Saving Time, which would make it the only state besides Arizona to not participate in the practice of setting clocks ahead in spring and behind in fall.
To contact a legislator to voice your opinion on one of these current issues being debated in the South Dakota Legislature, contact information can be found at Find My Legislator.
Author
Jazlyn White, News Editor
LHS sophomore Jazlyn White is a first-year staff writer serving as Assistant Business Manager and News Editor for the Statesman. She is involved in DECA,...