Boys AA State basketball preview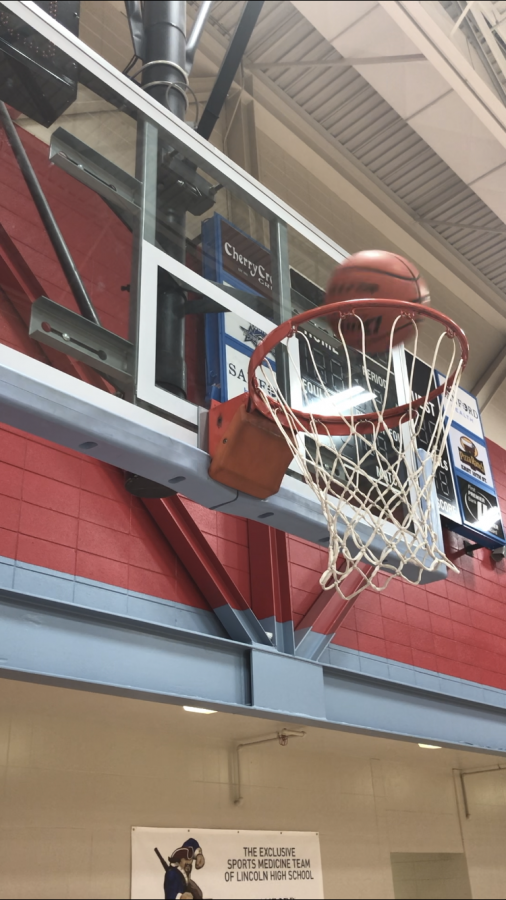 With the State basketball tournament approaching, the LHS boys basketball team is looking to secure their spot in the play in game against Rapid City Central. The eighth-ranked 11-9 Patriots take on the ninth-ranked 10-10 Cobblers on Saturday at 5pm. 
While the Patriots have already defeated the Cobblers 47-38 this season, they are no stranger to inconsistency. The boys' season has been littered with ups and downs, as they have already beat several teams ahead of them in the rankings with their most notable win being handedly beating second-ranked Huron by 22 points. Some of the more disappointing moments of the season include their loss to Brandon Valley, their 19 point loss to Yankton and their recent overtime loss to Roosevelt. 
And while the boys have already beat several top teams, they struggled against Yankton, their toughest opponent, earlier this season. Unfortunately, they would likely meet Yankton again in the first round of the tournament. Assuming the boys win this weekend, they will be given the eighth seed which would mean they play the winner of Yankton and Sturgis Brown. And because Yankton will almost certainly win that match to earn the one-seed, that means the boys must once again face their toughest challenge—guarding Matthew Mors. The 6'7 junior proved to be an obstacle for the Patriots in their first contest back in Jan., as the Bucks defeated the Patriots 57-38.
Though the state tournament outlook for the Patriots may look grim, it is important to remember the success of the eighth seed in recent years. Last year, the eighth-ranked Harrisburg Tigers coincidentally defeated the number one-ranked Patriots. Also, the Patriots' most recent championship came as a result of being the eighth seed. One of the most important factors in a team's success is their level-headedness and, if the Patriots go into the tournament without a conceited mindset, the outcome may just be preferable to last year. 
Author
Hunter Hauck, Staff Writer
Hunter Hauck is an LHS senior and first-year Statesman staff member. Hauck is kept busy with Student Council, Best Buddies, tennis and other clubs. Outside...