'Everybody's Everything': a familiar rockstar narrative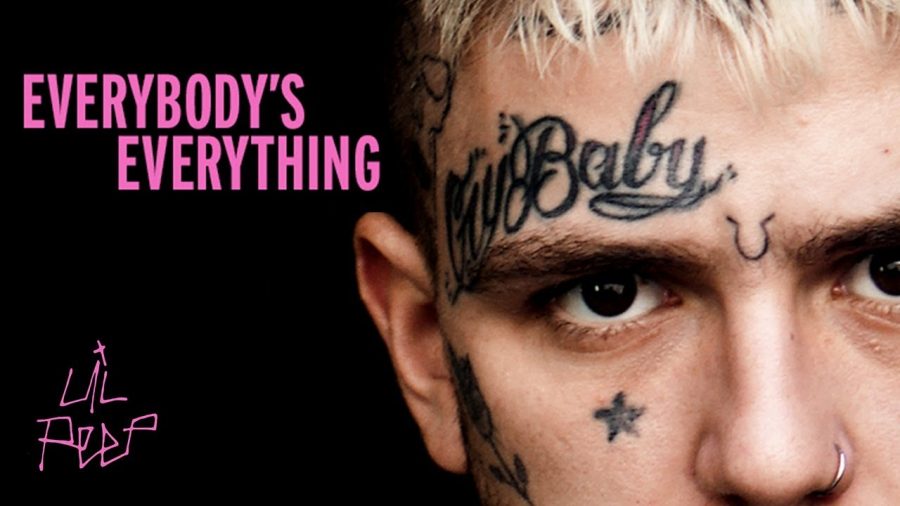 Tales of musicians like Juice Wrld and Mac Miller crushed by fame and drugs have, unfortunately, become common to the point of cliché. Yet something feels especially sad about the death of Lil Peep after an accidental overdose in 2017 at the young age of 21. Many fans were left without closure, feeling heartbroken to have lost this fiercely talented artist. The documentary "Everybody's Everything," which celebrates the life of Peep, is steeped in the same sadness felt by people around the world.
Born Gustav Ahr, a child of two Harvard graduates, Peep began rapping as a teenager to fight off anxiety. Starting off on SoundCloud, his success exploded, and he quickly amassed a cult following. Figuring out that newfound paths to stardom were possible, he met collaborators via the internet and often self-released his "emo" songs. Many were made on a laptop computer in his bedroom, and he recorded almost daily.
Much of Peep's life was lived online and on camera, and the directors of the documentary, Sebastian Jones and Ramez Silyan, use that footage to trace his career in a very raw fashion. Although Peep's mother and grandmother may appear many times in the documentary, the grave anecdote from his grandfather, John Womack, ultimately tugs the hardest at viewers' heartstrings.
Described as Peep's, "surrogate father," Womack developed a very tight bond with his grandson after Peep's biological father abandoned their family. Frequently sending hand-written letters to Peep, Womack played an influential role in Peeps's life and was one of his biggest supporters through the good and the bad. Although Peep may not have always responded to the letters, he always read them and took the messages to heart.
These letters combined with home videos and concert footage bring more emotional heat than many of the interviews from friends and family. That's largely because many of his loved ones are still in the process of grieving. His family is trying to find a single logical explanation for his mental health issues: His self-suffocating generosity, his estrangement from his father, the parade of hangers-on in his life. As with any person who's died far too young, there's still the desperation to find answers.
The heavily apparent contrast between his childhood and his years as a teen brings his struggle with drugs to the forefront towards the end of the film and exposes how closely his real-life story follows the many narratives of fallen rockstars alike: An idyllic childhood takes a wrong turn, a scene – in Peep's case, GothBoiClique and Schemaposse – provides a surrogate family, success brings fame and a lot of exploitative new "friends," pressure leads to drugs to numb the pain and, finally, tragedy. Only the names and the haircuts of these stars change.
However, even after his death, Peep continues to inspire people every day because of his unique character and deeply emotional music that many people found salvation. While this documentary may have been intense and vulnerable, it brought closure to many fans while also raising much-needed awareness for mental health issues and drug abuse.
Author
Grace Adler, Staff Writer
Grace Adler is a sophomore and a first-year Statesman staff writer. In her free time, you can find her eating at Qdoba, napping and spending hours at Starbucks...