Recipes to try while stuck inside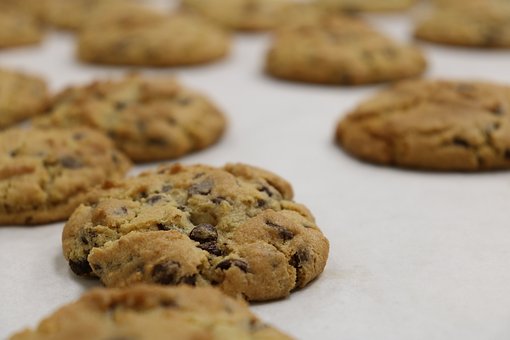 During these times of uncertainty, including about what to do with all the time you have now, it is important to keep yourself occupied. Now is the time to take up a new hobby or finally get around to the stuff you wanted to do, like improving your baking skills. Not only will it keep you busy, but it will fill your house with a sweet aroma to lift your spirits. Here are some easy and delicious recipes, made with ingredients you can find around your house, that will impress your family members.
Starting the list off is a classic chicken noodle soup recipe sure to satisfy even the pickiest of eaters. First, in a large stockpot, add broth, water and chicken. Add vegetables and seasonings of your choice if desired. Bring to a boil. Add noodles and continue boiling as directed on the package to cook the noodles. The soup is ready when the noodles are done. Finally, season the soup with salt and pepper to taste.
Ingredients:
1 carton (32 oz) chicken broth
4 cups water
3 cups shredded or chopped rotisserie chicken
2 teaspoons seasoning of choice (salt, pepper, poultry seasoning, garlic salt, etc.)
6 oz (1/2 bag) uncooked noodles of choice
1 small bag (about 2 cups) frozen veggies, if desired
Salt and pepper to taste
Another household favorite with ingredients that can be found around the house is alfredo pasta. Start by first boiling water and adding noodles of your choice. While the noodles cook to the time directed on the package, you can start on the delicious made-from-scratch sauce. Melt butter in a medium saucepan over medium heat. Then add cream cheese and garlic powder, stirring with a wire whisk until smooth. Add milk, a little at a time, continuing to whisk to smooth out lumps. Stir in parmesan and pepper and remove from heat when sauce reaches desired consistency. Make sure to be careful, as sauce will thicken rapidly. If cooked too long, add milk to thin. Finally pour over the cooked, hot pasta. Feel free to add chicken or vegetables of your choice as well.
Ingredients:
5 oz noodles of your choice
¼ cup butter
4 oz cream cheese
1 tsp garlic powder
1 cup milk
½ parmesan cheese
To top it off is a delicious peanut butter chocolate chip cookie recipe. These soft and chewy treats will keep you snacking all day long. In order to make these bites of heaven, start with preheating the oven to 350 degrees. Cream together butter, sugar, brown sugar, and peanut butter. Once combined, add eggs and vanilla. Mix the rest of the dry ingredients in a separate bowl then slowly add to the first mixture. Fold in chocolate chips if desired and scoop round balls onto a cookie sheet. Slightly flatten the cookies and bake for 10 minutes. Once done baking, allow the cookies to cool on the baking sheet for five minutes and then move them to a wire rack to cool completely.
Ingredients:
¾ cup butter, softened
1 cup sugar
1 cup brown sugar
1 cup peanut butter
2 eggs
2 tsp vanilla
1 tsp baking soda
½ tsp salt
2 ½ cups flower
Chocolate chips (optional)
  Hopefully these recipes will help cure at least some boredom while you are stuck indoors and inspire you to complete other tasks on your to-do list. These days can get long doing school work, but at least now you can take on the day with a warm, happy and full stomach.