'The Last Dance'
Sports fans are finally getting an inside look at one of the most dominate basketball dynasties in history.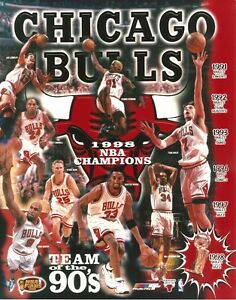 With the Coronavirus canceling all sporting events, sports fans feel may lost with nothing to do during this quarantine. But, they finally received some good news: the Michael Jordan/Bulls "The Last Dance" documentary will be dropping early on April 19.
This highly anticipated 10-part series is a documentary showing the reign of the Chicago Bulls in the '90s and their chase for a sixth ring in 1998. The series was set to be released in June but was moved up to April because of the Coronavirus. COVID-19 has caused a  halt in the sports world, leaving a huge hole for fans. People around the world are missing the life of live sports and they are still looking for a way to pass all of their free time they have. Because of this, ESPN decided to drop the documentary early so people could still enjoy them. 
Over the years, ESPN has come out with many extraordinary documentaries including the OJ Simpson documentary and the "I Hate Christian Laettner" documentary. And this new one is going to be one of a kind. Directed by Jason Heir, this series will be a thriller to watch and a must-see show. 
During the 1997-'98 season, the Chicago Bulls allowed a camera crew to follow them around the whole entire season. In this series, there is never before seen footage of the team and they also interview 100 different people that were either involved with the team or watched the dynasty being built first hand. Many people think that Jordan was the best player to ever play the game of basketball and this documentary gets up close with Jordan to show what it was like for him and his team throughout the season. Jordan led the Bulls to two different three-peats to win the NBA Finals. During that time period, everyone knew that the Bulls were the team to beat and now for the first time ever, fans get the chance to see what it was like on the inside of the Bulls locker room.
This series is just what the sports world needed. When they thought that there was going to be nothing good to watch for the next couple of months, ESPN gave them hope. This series is meant for anyone, not just for people who like basketball. Hopefully, it is a step in the right direction to getting live basketball back on the air.