2020 summer playlist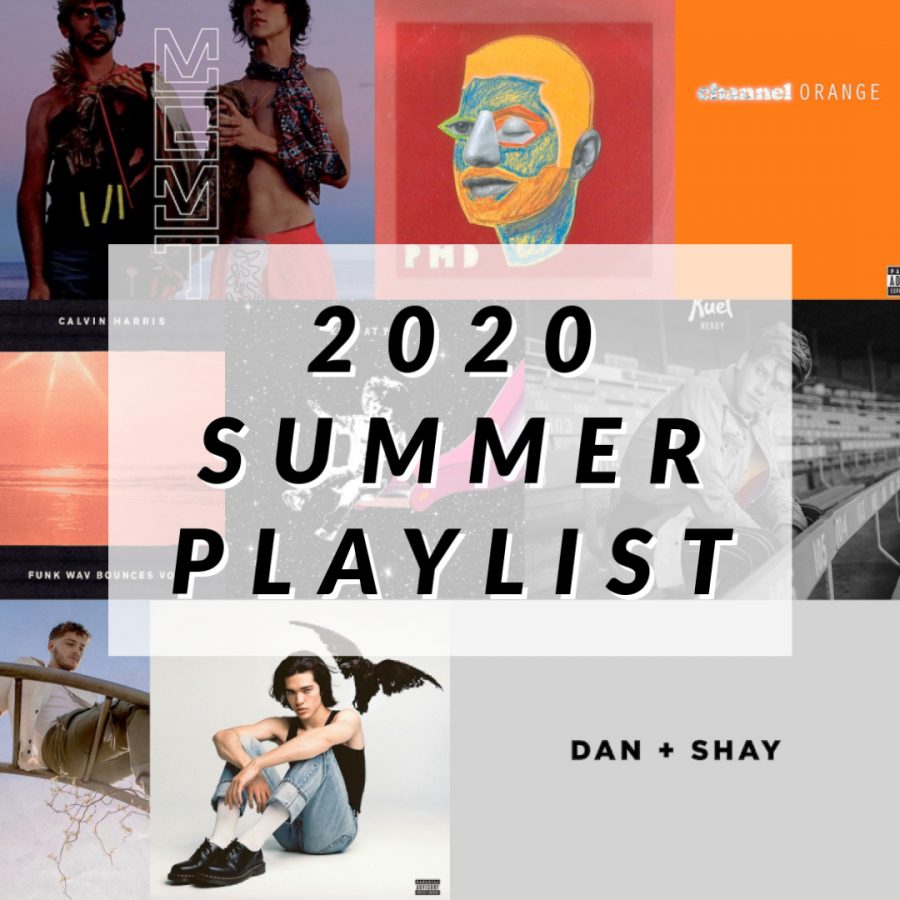 In the upcoming months, a summer playlist filled with the best bops of the warm months is essential. I have compiled 10 of the best tunes from the last decade to enhance the summer of 2020. 
"All to Myself": Dan + Shay
A feel-good country song is vital to any summer playlist. The Dan + Shay album provides a bundle of summery sounds that accommodate every summertime mood.
"Little League": Conan Gray
Number two on the playlist adds a hint of nostalgia to the 2020 summer playlist. The song leads listeners through the flood of ignorance that comes with being young. "Little league" is featured in Grays's newest album "Kid Krow."
"Tongue Tied": Grouplove
The third track on the playlist consists of strong vocals and an electropop core. "Tongue-tied" has received mixed reviews after it's release but still fits seamlessly into this summer mashup. 
"Slide": Calvin Harris (feat. Frank Ocean & Migos)
"Slide" seems to be a no brainer as the song fuses three diverse artists to construct a refreshing blend of pop and R&B.
"Young & Alive": Bazzi 
"Young & Alive" by Bazzi invites good vibes with its groovy melody, similar to his previous tracks. Bazzi presents a more mellow sound adding some much-needed variety to this summer's playlist. 
"Better Not": Louis The Child & Wafia
Louis The Child and Wafia equip the playlist with a flare of edgy techno-pop. This song mixes a more futuristic accent to the compilation. 
"Younger": Ruel
Ruel adds an elemental pop song to the playlist with "Younger", a track released in the summer of 2018. The seventeen-year-old singer elevates this song with his voice and a wide variety of electronic beats. 
"Just My Luck": Marc E. Bassy (feat. Blackbear)
With a catchy chorus and a jaunty instrumental portion, Bassy's 2019 hit checks all of the foremost necessities for this summer's playlist.
"Lost": Frank Ocean
Frank Ocean has claimed a spot in the 2020 summer playlist with his soulful yet breezy hit, "Lost." The combination of lush vocals and a smooth instrumental portion was extremely influential to this song's success. 
"Electric Feel": MGMT
This classic throwback serves the playlist with a tang of high spirits and reminiscence. "Electric Feel" is most enjoyable when accompanied by a warm summer night, played at full blast.
Author
Adyson Sand, Entertainment Editor
Adyson Sand, a second-year Statesman staff member and Entertainment Editor, plans to spend the majority of her junior year in the gym playing basketball...