'Anything Goes' with Emma Chamberlain is another hit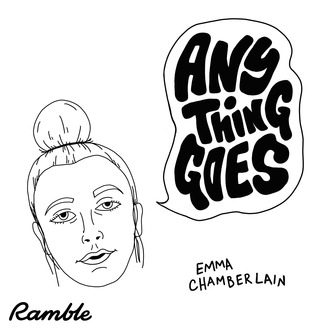 YouTuber and influencer, Emma Chamberlain, has been majorly successful on all social media platforms since the release of her first YouTube video in 2017. Since then, not only has she grown to have 8.6 million subscribers on YouTube, but she also has 3.1 million followers on Twitter, 9.4 million followers on Instagram and 5.7 million followers on TikTok. In 2019, however, Chamberlain expanded her brand with the launch of her first podcast "Stupid Genius."
"Stupid Genius" was a podcast in which Chamberlain was given three attempts to find the answer to some insane scientific question – like 'Why Do Humans Have Eyebrows?' After a year of posting new episodes weekly, Chamberlain grew tired of the concept and wanted to have more creative freedom.
"I was feeling a little bit stuck with 'Stupid Genius,'" said Chamberlain when introducing her new business venture. "And a little bit uninspired because the podcast was very structured and it was focused on scientific questions which I do find very interesting and fun. But it was tough to talk about that every week in a podcast when really what I wanted to do in a podcast was talk about anything."
"Anything Goes," launched Feb. 20, 2020, is an opportunity for Chamberlain to give advice and tell personal stories about different life experiences. Her episodes range from how she deals with social media to giving advice on how to get through a burnout. Chamberlain has really accomplished her goal of talking about anything while holding onto the engagement of her listeners. Her personal, relatable experiences, provide a feeling of friendship and understanding that is hard to come across in many podcasts on the market.
Something new that Chamberlain is trying out is tweeting the topic each week before the episode is created and allowing fans to ask questions, or send in voicemails, based on that topic. Each episode is formatted in a way where it begins with Chamberlain introducing the topic and providing stories based on her personal experiences, then she will answer questions that were tweeted and voicemails that were sent in. This creates an environment of collaboration and inclusion. This format allows her listeners to be a part of her creation each week. 
With a new episode being released every Thursday, "Anything Goes," will not only provide you with good advice but also a fun time with a very interesting young adult. "Anything Goes" is available on Apple Podcasts, Spotify and other podcast platforms. 
Twitter: @AGPodcast
Voicemail: 567-ASK-EMMA (567-275-3662)
Author
Chloe Houwman, Perspectives Editor
Chloe Houwman is a junior and the perspectives editor for the Statesman. When Houwman is not writing 'fire' stories, you can find her waitressing at...