South Dakota's plan for getting ¨Back to Normal¨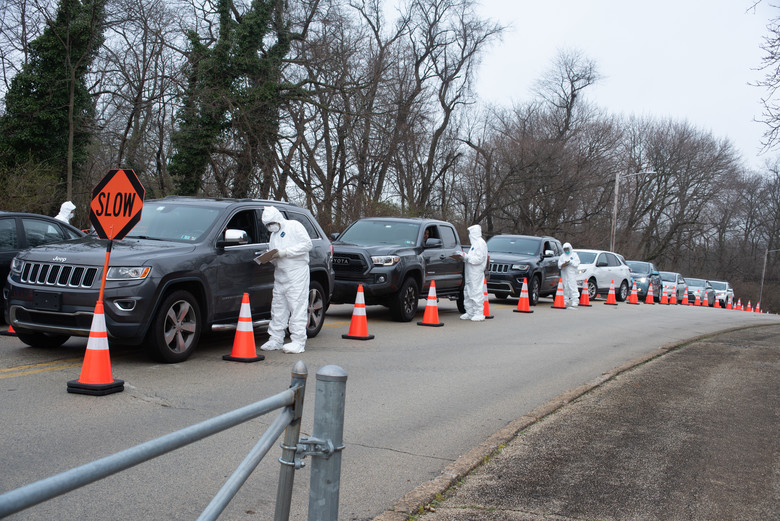 Although it seems that the pandemic is far from over, South Dakota is preparing to return to normal. To continue with her minimal action policy, SD governor Kristi Noem has announced her plan for the state's reopening, which emphasizes personal responsibility. 
Her ¨Back to Normal Plan¨ lays out measures for businesses, residents, schools and healthcare providers that will be initiated once certain criteria are met. The four criteria categories, symptoms, cases, hospitals and state, include a downward trajectory of Coronavirus cases within a 14-day period and a sufficient testing program. 
"I am not announcing any new government programs, more red tape, more prescriptive phases or tight controls,¨ said Noem. ¨That is not South Dakota. Rather, the plan I'm unveiling today puts the power into the hands of the people, where it belongs.¨
While she stressed that she would not force people to take precautions to limit the spread of the virus, Noem still wants individuals to continue social distancing, as she warns there could be a large upstick in cases. She is willing to revisit the plan if this occurs and put more actions in place. 
¨We can't afford for everyone to go back to their normal lives and two weeks, three weeks from now, see a huge spike in infection rates and put too many people in the hospital," said Noem. 
Currently, it is believed that the peak of infections will come in mid-June. At that point, hospitals will be expected to care for 2,200 people, a decrease from the previous projections. The curve has been flattened by 75%, but reopening may threaten that. Hospitals have been instructed to reserve 30% of their beds for COVID-19 patients and maintain appropriate stores of PPE (personal protective equipment) to meet surge demand. 
As for businesses, they are allowed to resume operations, restricting occupancy to comply with physical distancing and continue innovating to provide good hygiene and proper sanitation. Employees can be transitioned back to the workplace and if necessary, screened for symptoms prior to return. 
Schools are to continue remote learning. Before the school year ends, they are to consider a limited return to in-person instruction to ¨check in¨. The Sioux Falls School District will remain closed through the end of the school year, and there will not be a traditional graduation ceremony. But, there will be a virtual ceremony held on May 24, and a face-to-face ceremony at Howard Wood Field either in June or July. 
Besides social distancing, Noem wants individuals to continue to practice good hygiene and to self-isolate when sick. There are some stricter recommendations for the at-risk population or those older than 65, urging them to stay home whenever possible, or at least consider it. 
Sioux Falls Mayor, Paul TenHaken, said the city is reviewing Noem's recommendations. 
¨We are continually analyzing data and evaluating our positions to respond rapidly to this pandemic," said TenHaken. "The city is reviewing the governor's new recommendations as well as federal guidance on easing mitigation efforts."
He also stated that the city will get its businesses and employees back to work as quickly and safely as possible without compromising community health. 
While the state has received criticism, particularly Noem, for never issuing a stay-at-home order, the governor saw government-issued safety measures as an infringement on personal freedoms. She preferred for the people to decide for themselves with the guidance she has given. 
"I trusted my people, they trusted me to make decisions that were best for us and they've just done an absolutely fantastic job," said Noem. "That's why my plan is not a reopening plan, it's a back-to-normal plan.¨
Author
Chloe Hartje, Staff Writer
Chloe Hartje is a junior and  a first year staff member for the Statesman. Outside of school, Chloe enjoys dancing, volunteering at the Humane Society...