Ten great moments in women's sports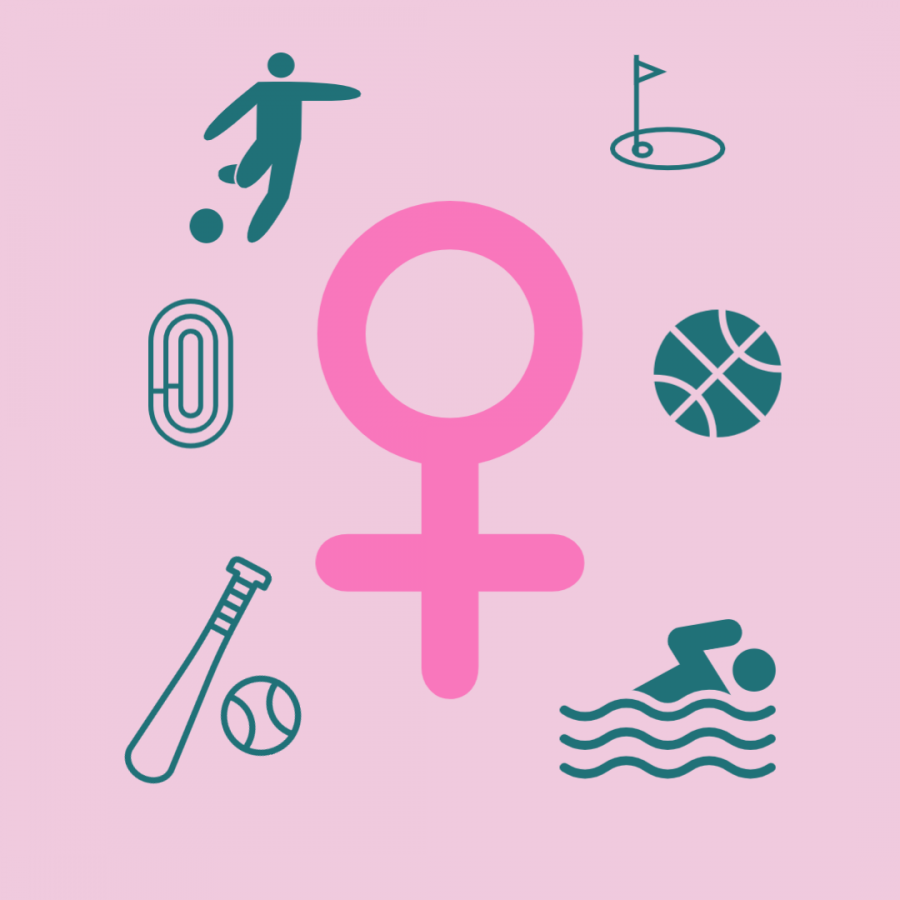 Many female athletes are under constant scrutiny while the world debates whether or not their accomplishments are warranted. Studies have shown that even with inclusive programs like Title IX, female athletes, specifically at the collegiate level, still face behavioral and performance related stereotypes.  Unfortunately, this is an issue at every level of competition for women and girls. As a female athlete, it is heartbreaking to work alongside other girls who have their accomplishments belittled by people who have no idea how much work and dedication they have put in. It is incredibly important for female athletes to be positive role models for little girls that want to play sports and be proud of what they have done. This and showing off accomplishments in women's sports  is what will eventually change the stigma around females in athletics. This is a list of incredible performances by incredible women that have impacted the world of women's sports. 
After years of discrimination, sprinter Cathy Freeman won the 400m gold metal for Austrailia at the 2000 Sydney Olympics. 
Babe Zaharias won over 31 LPGA tournaments in her golfing career. "Babe is one of the top 10 golfers ever," said Bobby Jones, one of the most influential figures in the industry.
South African swimmer Natalie Du Toit lost her leg in a car accident and, only three years later, went on to win five gold medals at the 2004 Paralympic Games. 
Tennis player Billie Jean King defeats Bobby Rigg in three sets during a battle of the sexes. The match was played in the Houston Astrodome in 1973 and was viewed by 90 million people worldwide. 
The Fierce Five (formally known as the Fab Five) was an American gymnastics group who won the second team gold medal for the U.S. and the first gold medal on international soil at the 2012 Summer Olympics. The original members of the team included Gabby Douglas, McKayla Maroney, Aly Raisman, Kyla Ross and Jordyn Weiber. 
The women's hockey team for the U.S. wins its first gold medal in 20 years during a shootout at the 2018 Pyeongchang Winter Olympics.  
Serena Williams narrowly beats her older sister Venus Williams in the 2003 Australian Open for her second consecutive win in the tournament. 
17 year-old Gabby Douglas took home a gold medal in the 2012 London Olympics, becoming the first African American woman to win the individual all-around category. 
U.S. Women's soccer defeated China PR 2-1 to take home their first ever Olympic gold medal in 1999.
At the 2012 London Olympics Tianna Madison, Allyson Felix, Bianca Knight and Carmelita Jeter beat their rivals in the 4x100m relay to take gold for the U.S. in a world record time of 40.82.
Reaching equality in the world of sports is going to be a difficult task and will take a long time to achieve. As women continue to make accomplishments like the ones in this article the gap will close and future female athletes will gain the recognition that is deserved.
Author
Anna Langseth, Staff Writer
Anna Langseth is a senior at Lincoln and a first-year staff writer for the Statesman. She is involved in Soccer, Track and Field and Captain's Council....