'Virgo World' lacks imagination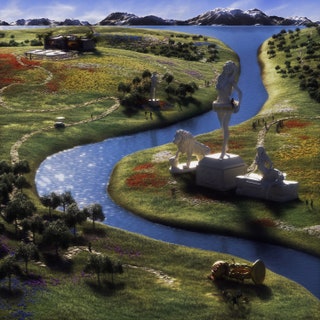 Lil Tecca's highly anticipated album "Virgo World" has not lived up to the hype following breakout song "Ransom." 
"Virgo World" is the second album up-and-coming artist Lil Tecca has produced. His most famous song, "Ransom" peaked at number four on the Billboard hot 100 which caused a lot of excitement surrounding his next project. Released on Sept. 18, 2020, Lil Tecca's fans had very high hopes for the album, however a lot of fans were disappointed after listening. The track includes 19 songs with only a few features, "Virgo World" falls short of great.
The album has a lot of hits and misses, leaving fans unsatisfied. "Virgo World" introduces some fun beats and extravagant melodies but lacks in originality and spice. It is clear that there was no true inspiration behind this album, the lyrics in most of the songs are impersonal and have too many similarities to his previous singles which reflects that Tecca did not put as much effort into his work.
However, there are a few songs on the album that are worth the listen and somewhat make up for the overall humdrum album. "When You Down" has to be the greatest song in "Virgo World" that includes two very popular artists, Polo G and Lil Durk. Fans were for sure elated to see such popular rappers that Tecca had not worked with before being included. This song also incorporates some more passion that listeners have not seen Tecca present and takes a slower pace. 
"Out of Love" is the most popular song on"Virgo World," and although it follows a similar blueprint to his other music, it is overall a very good listen. Featuring Internet Money, "Out of Love" is a catchy song that includes soothing beats that will remind fans why they love Tecca.
One of the worst songs is "Tic Toc" which is too basic and bland. The song has a simple hook and includes no interesting beats or features. I would give this song a 4/10 as there is almost nothing special about it.
Although "Virgo World" lacked originality, it included some great features that added some pizazz to the album, especially since his first album only included one feature. Tecca stepped up with this release trying to include a wider fanbase but still lacked in some very substantial areas. More range out of Lil Tecca would for sure make his next project one for the books, as this up and coming artist is highly growing.