World series game one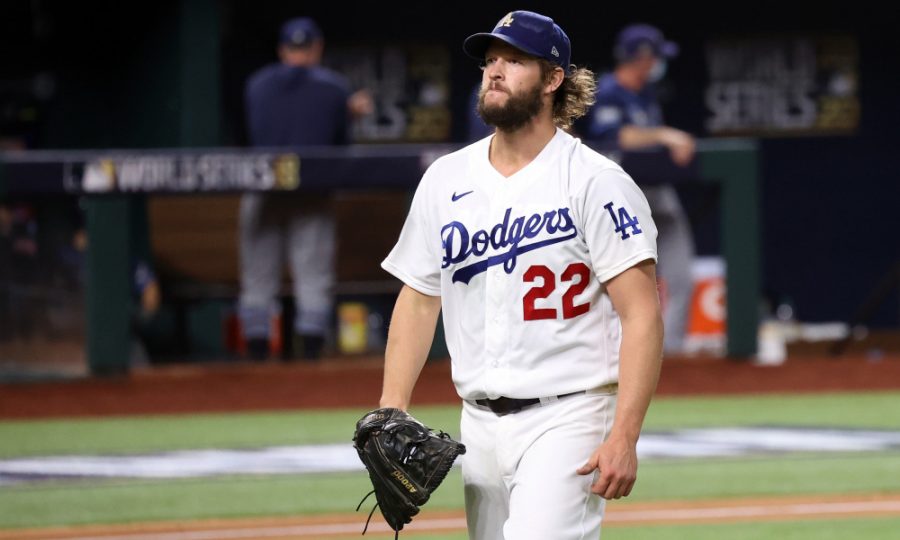 Mookie Betts and Clayton Kershaw led the Los Angeles Dodgers to an 8-3 victory over the Tampa Bay Rays in the first game of the 2020 MLB World Series. The Tampa Bay Rays had an off night from both the pitching staff and offensively. 
Clayton Kershaw, a pitcher on the Los Angeles Dodgers had an outstanding performance last night as he threw only 78 pitches through six innings. With that being said, throughout these six innings he allowed one run on two hits and the only run coming off of a solo homerun. He was around the strike zone, only walking one person. He lost his slider very early in this game and did not have control of it; he was left with a four-seam, curveball and change up. Nonetheless, he still managed to do very well in this appearance. Kershaw will look to expand on his postseason performances in game five of the series as he will be starting the game on the mound. 
Mookie Betts, a right fielder on the Los Angeles Dodgers had a nice game of his own, going 2-4 with a solo homerun. He scored two runs and had a pair of steals.. Betts continued to dominate in the postseason and bumped up his batting average to .327 while also bumping up his on base percentage to .424. He will look to build on this performance in his following games of the World Series. 
The Tampa Bay Rays will look for a bounce back game after a rough start to the series. Tyler Glasnow, the Rays' starting pitcher in game one struggled to find the zone, and when found, he missed with location and only ended up getting through 4.1 innings and giving up 6 runs. The result of Glasnow's mistakes was walking six batters, ending his night earlier than he would have liked.
The Los Angeles Dodgers played a well-rounded game while the Tampa Bay Rays struggled on the mound. In order for the Rays to win game two they need to walk less batters and work ahead in the count. The Dodgers offense had no struggle putting up points in this game and they need to continue to do that in order for them to win this series.
Author
Gavin Solomon, Staff Writer
Gavin Solomon is a junior at Lincoln and a first year Statesman writer. Solomon is a part of the Lincoln baseball team. When he's not invested in the...