The Weeknd crushed 2020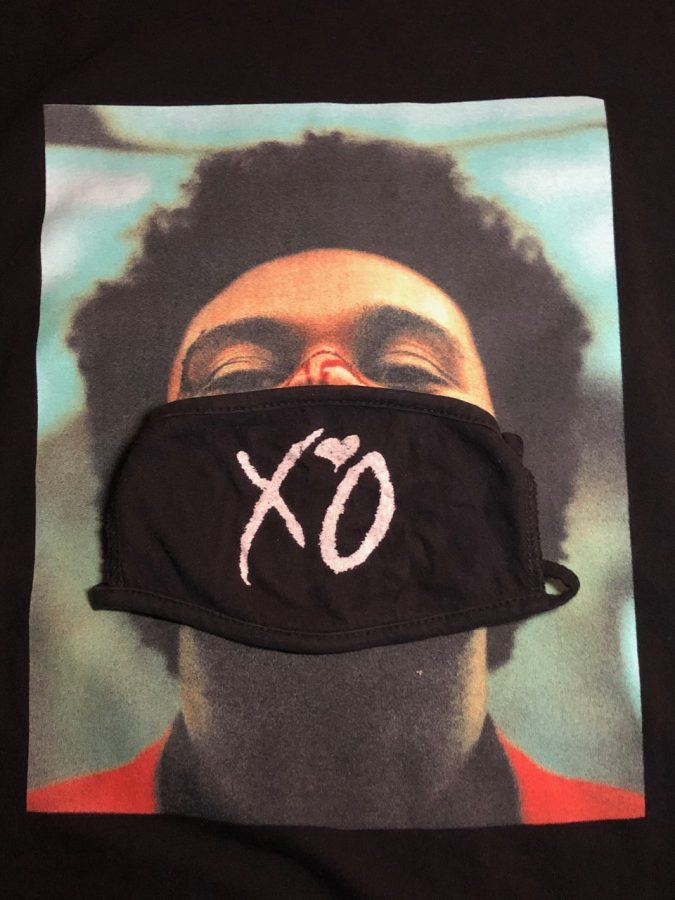 2020 has been a year full of uncertainties. During quarantine, many Americans turned to music as a source of comfort. Musicians filmed music videos at home, started working on albums in their studios and tried to find new ways to connect with their fans. While many musicians have struggled to fight through this year, one artist rose from the ashes: The Weeknd.
On March 20, The Weeknd (known privately as Abel Tesfaye) dropped his biggest album to date, "After Hours." The album held its place as number one on the Billboard 200 for one month back in April and was the first album to stay four consecutive weeks since Drake's album "Scorpion" was released in 2018. As of November 12th, his hit single "Blinding Lights" is number four on the Hot 100 chart. In the album's early release days, multiple songs made the top 50, including "In Your Eyes," "Alone Again" and "Escape from LA." His fans clearly approve of his long-awaited album as they have made sure that his hits are here to stay. 
Besides dropping a massive album with many addictive songs, The Weeknd has released singles and collaborations with other artists, making a household name for himself. Back in August, he released "Smile," a collaboration with the late rapper Juice WRLD. The laid-back song off of WRLD's posthumous album "Legends Never Die " delivers dark trap, as the lyrics describe wanting an ex to become confident and independent even if they are not involved in their life. Later that month, an unexpected collaboration with Calvin Harris produced the smooth R&B tune, "Over Now." Hints of synth float in with funk, effectively blending the two artists' distinct styles of R&B and electropop into a jazzy bop of telling an ex to quit calling once the relationship is over.
Claiming the title of "King of the Fall," The Weeknd re-released this self-titled single on streaming services at the end of September after it had been previously pulled in 2014. While the five-minute track of raw lyrics containing violence, sex and drugs isn't new, it brought forth a revamped appreciation to his music, giving newer fans a taste of his roots and more gritty style. Another old song that has resurfaced is the remix of Bryson Tiller's piano trap song "Rambo (Last Blood)." Swapping his spectacular vocals for rapping, this fantastic collaboration blends the artists' similar styles together for a hit. More recently, The Weeknd was featured on Ariana Grande's new album 'Positions' on the hit song, "off the table." This slower beat rivals their 2014 collaboration "Love Me Harder." Sweet lyrics of trying to win back a lover by proving that the ex has changed will serenade you to chills.
The Weeknd's creative and psychotic side is brought forth into the spotlight through the music videos that he has released, proving that "After Hours" has an underlying story that can be revealed if the listener pays close attention to the lyrics. After releasing music videos for his singles "Heartless" and "Blinding Lights," where he shows off the glitzy and gauzy albeit overwhelming side of Las Vegas, he flipped the switch by crafting a storyline for three more of his popular songs: "After Hours," "In Your Eyes" and "Too Late." The videos follow The Weeknd as a serial killer, desperate to win back his lover. After his ex chops off his head with an axe, two plastic-surgery obsessed models discover the lost appendage and try to reincarnate him. The mature content displayed in these videos can be alarming and outright shocking if one doesn't read the disclaimer, but the videos are magnificently shot, enveloping fans further into The Weeknd's mind. 
Aside from providing content for fans to indulge in, The Weeknd has kept himself informed on current events and has been finding ways to help. In light of Black Lives Matter protests and consumers purchasing from black-owned businesses, The Weeknd collaborated with D'ART Shtajio, Japan's first black-owned animation studio, to produce his anime-inspired music video for the track "Snowchild." In the video, the animation traces back to the start of The Weeknd's career in "House of Balloons" all the way up to "After Hours." Packed with easter eggs and references to his past music videos, this video is a must-see for all fans, new and old. When the COVID-19 pandemic hit, The Weeknd pitched in to protect his fans. On his website, shop.theweeknd.com, fans can purchase cloth masks with the "XO" record label mark for $15. 100% of the proceeds go to Musicares COVID-19 relief fund, an organization that reaches out to music creators, both amateur and professional, struggling due to the pandemic. 
Whether he is trying to help organizations in tough times or thrilling his fans with high-quality content, The Weeknd without a doubt was one of the most successful artists in the entertainment industry in 2020. Through dark times, the Weeknd shone his powerful light of hope and music, providing beats that moved our souls.
Author
Emma Johnson, Staff Writer
LHS senior Emma Johnson is a first year Statesman staff writer. When she isn't doing homework, Emma is a member of SALSA, National Honors Society and...