Six things juniors can do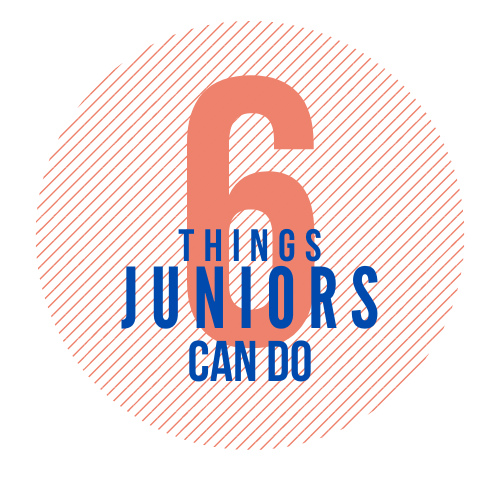 With the end of high school in sight, there are many tasks that juniors can do this year to prepare themselves for the future. 'Future Talk' is usually reserved for seniors, however, taking these steps can make one's senior year less stressful and more enjoyable. LHS counselor, Becky Thomas, provides six useful tips.
    *Author's note: Although this article focuses on what juniors can do, the advice is applicable to any students wanting to get ahead.
Start making a list of Post-Secondary options. 
    There are various paths that one can take following high school; students can pursue a higher form of education, take a gap year, serve one's country or jump straight into the workforce.
"The most important thing to think about is that you have options and that you should find out what makes the most sense for you and your situation," said Thomas. "Be sure to utilize the LHS counseling website, www.lhscounseling.com. It has a wide variety of information that can help you outline your options."
Study, prepare and register for standardized testing.
    Standardized testing may seem like a daunting task, but preparation and organization will ultimately lead to success. There are many testing options available for students regardless of the path they may choose after high school.
    "[Some of the testing options include] the ACT, SAT, Accuplacer or ASVAB," said Thomas.
    Test preparation resources are accessible in the counseling office in addition to numerous resources available online. Students can expect to excel by laying out a schedule of one's study plan and following it day by day to ensure the best results.
Attend virtual college visits.
    Exploring colleges may look unusual this year due to COVID-19, but that does not mean there are not other options. Many colleges are conducting virtual visits that will give students an overview of the campus, available courses, social opportunities and the application process. This year, LHS is also conducting virtual visits during WIN time.
    "College representatives are visiting LHS weekly–virtually in the chorus room during WIN," said Thomas. "Check out the LHS counseling website or the announcements sent to your k12 email address to find out which school will be visiting next."
Contemplate who you want to write your letters of recommendation.
A large part of the college application process is submitting letters of recommendation. To make the writing process easier for the recommender, the LHS counseling office provides a 'recommendation request form.' 
"Completing a student profile for requesting letters of recommendation is helpful," said Thomas. "Start tracking your involvement in activities, community service/volunteer opportunities and any awards received."
It is imperative to submit these forms in advance to ensure your letters are in on time.
Consider your senior year course load.
    Planning out one's senior year in advance is always a good idea because there are countless colleges that require courses for acceptance. The Sioux Falls School District provides many opportunities to assist each student plan their collegiate experience.
"Consider Advanced Placement courses, Dual Credit options, Avera Academy, Career Connections and Career & Technology Education Academy courses to challenge you and help you make the most of your final year as a high school student," said Thomas.
Get involved and enjoy junior year!
    It is easy to get caught up in the stress of a heavy course load, but it is crucial to also enjoy one's time as a high schooler. Get involved and explore your interests, because before you know it, that time will vanish.
    "Attend a club meeting, step out of your comfort zone and meet someone new," said Thomas. "Show your school spirit and support your classmates by attending extracurricular events when possible.  Represent Lincoln High School with pride–Go Pats!"
Author
Chloe Houwman, Perspectives Editor
Chloe Houwman is a junior and the perspectives editor for the Statesman. When Houwman is not writing 'fire' stories, you can find her waitressing at...