Young Conservatives Club comes to LHS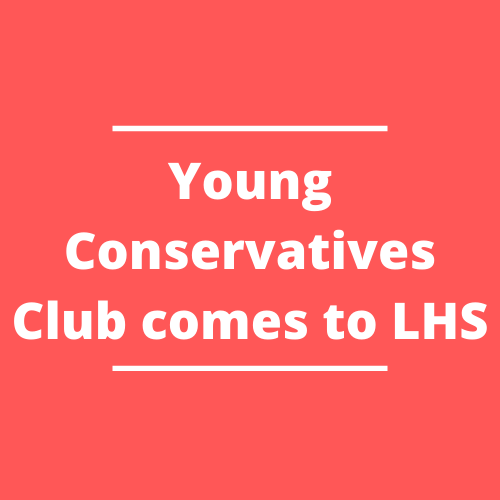 Post-2020 election, a new club at LHS, Young Conservatives Club (YCC), is establishing its influence, member base and portfolio.
The club was conceived of this summer by current co-presidents and LHS seniors Max Mickelson and Mason Endsley. They sought to create a safe space for students to converse and engage in politics, and they hope this will encourage the spread of free thinking and civil discourse through Sioux Falls high school students.
"[At YCC], students can feel free to discuss their political views without judgement and can learn about conservative standpoints on various political topics," said Mickelson.
Mickelson noticed that LHS was home to other political clubs which had existed for some time and wanted to create such a conversational outlet for more politically conservative students.
As co-presidents, Mickelson and Endsley are responsible for giving presentations, being knowledgeable about politics and recruiting new members. However, they are not the only members responsible for such responsibilities as presentations; every member of the club is encouraged to talk about what they are passionate about and to contribute to the club's expansion.
"In a typical meeting, a member will conduct a presentation on a specific modern political topic, and then all members participate in discussion related to the topic or other news," said Mickelson.
Topics of past, present and potential meetings include Biden's climate plan, reforming the justice system and more. But meetings are by no means limited to just the given presentation; Mickelson and Endsley also answer any questions members might have and ask for future club activity ideas.
Their goal is to expand the club's membership and eventually have prominent political figures appear as guest speakers, which they hope will contribute to a more vigorous club roster.
If you are interested in attending, Young Conservatives Club meets after school until 4 p.m. every Thursday in Mr. Jones' room, A403.
"People should join [YCC] if they wish to know more about conservative views or if they wish to discuss their own views in a safe place," said Mickelson.