Drivers license drama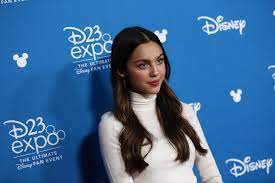 Ever endured a rough breakup? Olivia Rodrigo, up and coming singer and actress, knows a little bit about public heartache.
In early January, Olivia Rodrigo released her debut single titled "Drivers License," sparking heaps of drama in the music industry. Her song sent shock waves through the internet gaining major attention on platforms such as Tik Tok, Twitter and Instagram. However, the hype surrounding the new single was not only based on the song itself but who inspired the heartfelt lyrics. Fans were quick to jump to conclusions and point out Rodrigo's song seemed to be an homage to her rumored relationship with her co-star Joshua Bassett. The two were rumored to share a love story romance whilst filming "High School Musical: The Musical: The Series" back in 2019. 
Although Rodrigo never confirmed, heavy speculation was made based on her lyrics involving Basset and his new fling Sabrina Carpenter. Rodrigo calls out their new relationship in her hit mentioning a blonde girl much older than herself that happens to be everything she is insecure about. Her profound emotion within the single spurred much publicity and boosted "Drivers License " to number two on the iTunes top 200 songs, where it remains to this day.
Things really started to heat up however when Bassett, the lead protagonist in Rodrigo's song released his own music titled "Lie Lie Lie" just weeks after "Driver's License" made its debut. In the song, Basset mentions a liar, going around speaking nothing but the truth in which supporters believe is in response to Rodrigo's song. 
If the drama was not already enough, Sabrina Carpenter sure fueled the fire when she released her own single shortly after Bassets titled "Skin." In which she seems to directly call out Rodrigo's songs saying, "Maybe blonde was the only rhyme". Fans were quick to defend Rodrigo pointing out Carpenter was in the wrong and Rodrigo's song was an artistic way to let go of the pain surrounding the failed relationship.
Later, Carpenter took the feud as far as posting a meaningful Instagram post, mentioning her new release was a personal song about her life and not a diss track in response to Rodrigo's "Drivers License" like many believed which seemed to conclude the drama for now. 
However intense and engrossing the feuding of the up and coming artists seems, some fans question the authenticity of the situation, some claiming the spectacle was all to gain attention for their new music. A fact that makes much sense, given all the public interest they gained from the rumors. 
We may never know the true motive of the three artists or the truth behind their messy personal lives; however, it cannot be denied that the three started off 2021 with a bang, releasing three new exciting and fresh songs. Stay tuned to see what else the up and coming artists produce this year and if more of their dirty laundry is aired for the world to gossip about!