Jackson's knitting niche
When meeting someone new as a high school student, the typical question asked is 'What extracurriculars are you involved in?' For Joshua Jackson, he drew a blank as trying to produce an answer to that common question. So, as lockdown began, and Jackson found himself browsing around Joann's Fabrics, he decided to develop a new hobby to spend his time on, which just so happens to be knitting. 
"Unfortunately, [knitting] was way harder than I thought it would be, mostly due to the fact that I was trying to learn from a YouTube video," said Jackson. 
This school year, after having more knitting experience and chatting with friend Laine Manes, Jackson realized LHS did not consist of a Knitting Club. So that same day, Jackson went to Amy Eckart, LHS English teacher, asking her to sign an advisor form, and Knitting Club was born, making Jackson Knitting Club President and Manes Co-President. Jackson's goal was to provide an environment for anyone with any level of knitting experience to receive help instead of having to fumble around while trying to learn from a book or video. 
"[In Knitting Club] of course we knit, but we also watch the TV show 'Murder, She Wrote' and we spill the latest tea; so in a way, it is like a grandmother's gossiping club," said Jackson. 
The act of beginning Knitting Club was quite simple; getting people to attend was the challenge. Jackson created posters and had an announcement to hopefully boost attendance, although they have had only a few successful turnouts so far. Though Knitting Club members have persevered and have hope that attendance will grow as time goes on. 
The Club meets once a week on Tuesdays after school in Eckart's room, A137. All members are welcome and encouraged to create whatever they want or can learn how to knit. Overall, Jackson just wants to spread what he enjoys to others and help attendees out the best he can. 
"Meetings are very laid back: you can come and go as you please, you can make whatever you want, or we can help you learn to knit; all while watching 'Murder, She Wrote'," said Jackson.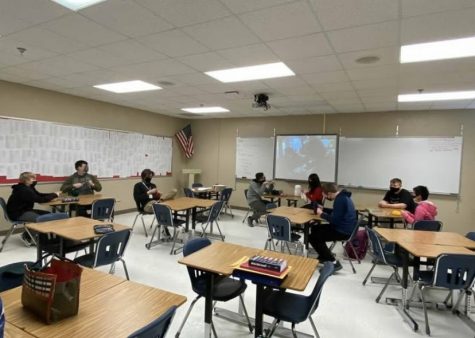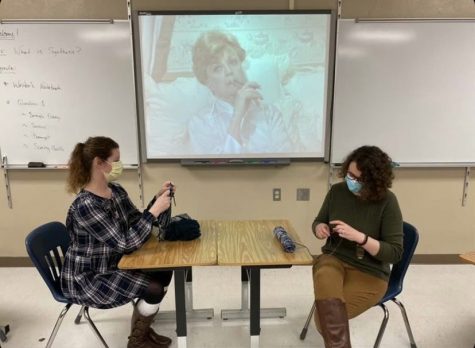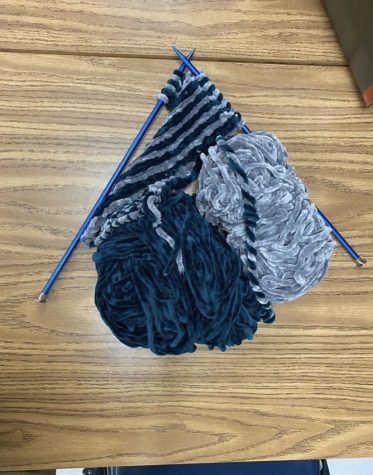 Author
Allison Kolling, Staff Writer
Allie Kolling is a junior and first year staff writer for Statesman. Kolling can typically be found on the football sidelines with fellow Statesman writer...