LHS student makes history with C-SPAN StudentCam competition
Not many people can say they made an award-winning documentary before graduating highschool. LHS sophomore Sean Baker has done just that with this year's C-SPAN StudentCam competition. 
The task? Create a six-minute film answering the prompt "Explore the issue you most want the president and new Congress to address in 2021." Baker's documentary, titled "America's Creative Economy: The Impact of Covid-19" has already made the top 15 of over 8,000 submissions to C-SPAN.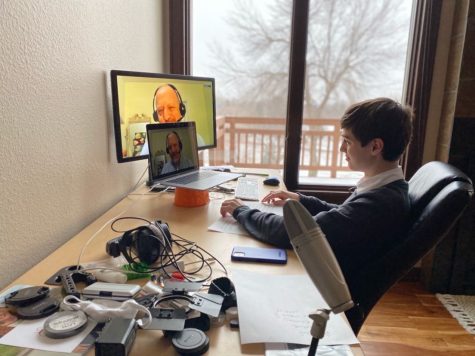 Baker has also already been confirmed as at least a second-place winner, which guarantees him $1500, as well as money to LHS. He is now eligible to win the "Fan Favorite" award, where people from across the country vote for their favorite documentary among the 15.
For Baker, the decision to enter the StudentCam competition was an easy one.
"I've been interested in film since I was really young…The first movie I made was when I was seven years old, and it was a stop-motion film of this little stuffed animal, and I made it move around my house," said Baker. "I did the [StudentCam] competition in middle school, and it's something that is really interesting to me." 
Baker's documentary centers around the major struggle the arts industry has experienced during the COVID-19 pandemic. He spoke with South Dakota Symphony Orchesta members, business owners and musicians based in Sioux Falls who have experienced some sort of fallout due to the pandemic.
Although Baker's success with C-SPAN benefits LHS monetarily, he also helps the school out in other ways. Baker enjoys creating "hype" videos for school sports like gymnastics and volleyball. They have also experienced success, as they are played before games and meets.
"People [at school] know that I make movies and films, so they usually just come to me and ask me to help," said Baker.
Baker is only in his second year of high school, so his college plans are not finalized, but he knows that he wants to pursue a career in film.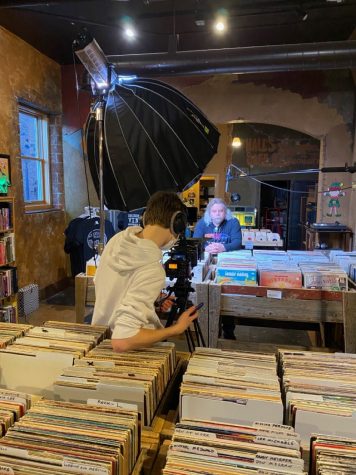 "I want to attend film school in either Los Angeles or New York," said Baker. "I want to write and direct films [in the future]." 
Although Baker is young, he is already one of the most accomplished filmmakers both at LHS and in Sioux Falls.
"[Winning the C-SPAN competition] was really cool," said Baker. "I definitely did not expect it."
Voting for Fan Favorite is open until Sunday, March 7. You can vote for Sean's video here.
Author
Molly Wetsch, Editor-in-Chief
Molly Wetsch is a senior at LHS. She is a second-year staff member and serves as one of five Editor-in-Chiefs for the Statesman. When not hanging out in...