NFL expanding its regular season once again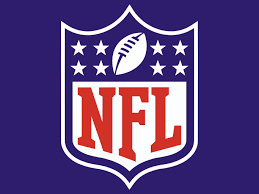 On Tuesday, March 30 the NFL announced that they will be adding an extra game to every team's schedule starting in 2021. 
"This is a monumental moment in NFL history. The CBA with the players and the recently completed media agreements provide the foundation for us to enhance the quality of the NFL experience for our fans. One of the benefits of each team playing 17 regular-season games is the ability for us to continue to grow our game around the world," said NFL Commissioner Roger Goodell.
Many NFL players were not satisfied with the NFL's decision to expand the regular season and took to Twitter to express their frustration after hearing the announcement.
"The democratic process has played itself out. We must be committed to unifying our current and former members. While I do not agree with the decision because of its negative impacts on some current and former players. I do respect our process and will push forward accordingly," said New Orleans Saints defensive back Malcolm Jenkins. 
Many NFL players were concerned with how the extra regular-season game will affect them healthwise.
"Football is a physically and mentally demanding game. NFL proposing to increase season games does nothing but enhance the health risk of players long term," said former NFL player Vontae Davis.
This will be the first time in 43 years the NFL makes a change to the regular season. In 1978 the league expanded the regular season from a 14-game schedule to 16 games. After the change was made many different NFL records were broken. According to NFL.com, Former New York Jets quarterback Joe Namath became the first player to ever throw for over 4,000 passing yards in a season when he threw for 4,007 yards during a 14-game season in 1967. After the 1980 season, two more quarterbacks were able to join the 4k club. Former San Diego Chargers quarterback Dan Fouts threw for 4,082 yards in 1979 and continued his dominance the following season throwing for 4,715 yards in 1980. Former Cleveland Browns quarterback Brian Sipe was able to throw for 4,132 yards in 1980. Since 1979, the NFL has featured at least one 4,000-yard passer in all but three seasons.
With the NFL expanding their regular season to 17 games it will be interesting to see what records get broken first.