Rookie of the Year race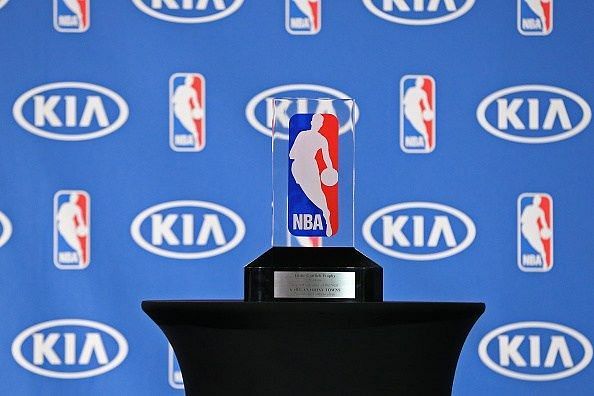 As the NBA season is nearing its end, many players are deserving of this year's Rookie of the Year award. This award is given to the most outstanding rookie who has helped their team tremendously on the court, while showing signs of being an all-star in the future. Many rookies have made great strides in their game but in my opinion, I chose my top three contenders for this year's award.
       1. Anthony Edwards (Minnesota Timberwolves)-
Edwards has been one of the most physically dominant guards in last year's draft class, standing at 6'4 and 225 pounds, he can go toe to toe with any other guard in the league. Coming out of the University of Georgia, the shooting guard/forward can just flat-out score. This year Edwards is averaging 18.9 ppg, 4.7 rebounds and 2.8 assists. He had a rough start to his season but picked it up in the second half, showing the basketball world that he deserves the Rookie of the Year. He caught a big break when the frontrunner at the time, LaMelo Ball got injured, Edwards then took his game to new heights. He became more effective as a starter and took on the huge responsibility of leading the team with Karl Anthony Towns and D'angelo Russell. Although the Timberwolves were eliminated from playoff contention in late April, Edwards has been a shining light to their roster. Many big names around the world have taken notice of Edwards' game, including LeBron James saying on social media that Edwards is going to be a problem for competitors in the coming years.
       2. LaMelo Ball (Charlotte Hornets) –
Everyone has heard of LaMelo Ball. He has been on center stage for as long as anyone can remember because everyone knows his father, Lavar Ball. Ever since the Ball brothers were younger, their father told the world that he raised some special basketball players. Everyone thought that the father was a joke, especially after he said he could take Michael Jordan on one on one. He may have been wrong about beating MJ, but he was not wrong about his sons being special talents, especially LaMelo. This year LaMelo has averaged 16.0 ppg, 5.9 rebounds, 6.1 assists and 1.7 steals, en route to him trying to lead his team to the playoffs. He has been the most fun player to watch from last year's draft class; he can just do it all. From having insane handles to being able to blow by someone and hammer one down at the rim, he has shown everyone that he is no joke and will be a dominant player in the NBA. The reason I do not have Ball at #1 is that he was sidelined for four weeks from a fractured right wrist. If he did not get hurt for that time, he would be right up there with Anthony Edwards.
       3. Tyrese Haliburton (Sacramento Kings)-
Coming out of Iowa State, Haliburton had a chip on his shoulder because he knew he had what it takes to succeed in the NBA, but did not know how he would pan out with the best basketball players in the world. Standing at 6'5 and 185 pounds, he has the size to play point guard in the NBA. He was drafted 12th overall and known for his ability to man the floor and be out there as a floor general. Now at the end of the season, Haliburton is averaging 13.0 ppg, 3.0 rebounds, 5.3 assists and 1.3 steals coming off of the bench. He has been a dark horse for the Rookie of the Year all year, but now he is right in the pack as being one of the best rookies in the league. Haliburton is only the backup for point guard De'aaron Fox, but that did not stop him from taking on his role and being the best player/teammate that he can be. Haliburton was recently sidelined for the rest of the year because of a knee injury. Even though Haliburton will not be with the Kings for the last handful of games, people will not forget the impact he had and definitely won't be kicked out of the Rookie of the Year race. He has played too well for him to be dropped out of the race and all basketball fans know that he is a legit player in this game.
The race for Rookie of the Year is going to come down to the wire, with Haliburton sidelined and Edwards and Ball leading the pack, we will have to see who takes home the crown. Whoever ends up winning the award, everyone knows that these three talented young kids will shine bright in their future careers in the NBA.