'No Time to Die' signifies a new chapter of the 007 franchise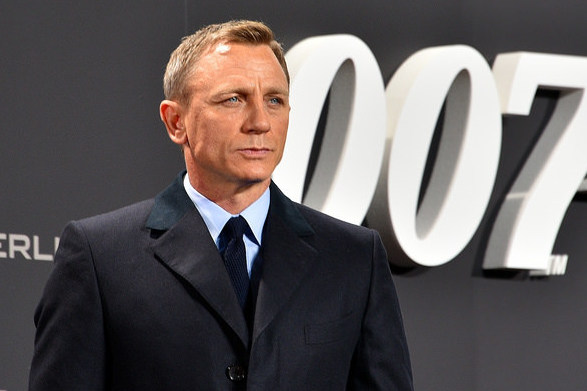 Combinations of heart-stopping stunts, cynical villains and top-secret missions have come to define the 007 franchise since the release of the first James Bond film "Dr. No" 59 years ago. Since Daniel Craig's introduction as Bond in 2006, audiences have learned far more extensively about Bond's past than ever before, especially in 2012's "Skyfall." This new understanding of the character propels Craig's final portrayal of Bond in "No Time to Die" into what many are claiming to be the most emotional 007 film yet.
Picking up where 2015's "Spectre" left off, Bond (Daniel Craig) and his love interest Dr. Madeleine Swann (Léa Seydoux) vacation in Italian paradise until old enemies lead Bond's retirement awry. Swann and Bond's relationship is broken to pieces after Bond blames her for this reappearance, and they separate. Bond spends the next five years off the grid in Jamaica, enjoying the lack of action. The burglary of a weaponized virus that targets specific individuals' DNA drives CIA agent Felix Leiter (Jeffery Wright) and his new partner Logan Nash (Billy Magnussen) to find Bond and attempt to talk him into ending his break from being a secret agent. While Bond initially refuses, the new 007 agent named Nomi (Lashana Lynch) persuades him to come back. Soon, audiences see returning characters like MI6 director M (Ralph Fiennes), Bond's agent ally Moneypenny (Naomi Harris) and technological genius Q (Ben Whishaw). Bond receives help from the mysteriously under-explained yet seriously powerful Paloma (Ana de Armas). Old villains from previous Bond films like Blofeld (Christoph Waltz) return, and new ones like Lyutsifer Safin (Rami Malek) emerge. 
While "No Time to Die" carries on many traits that have come to define Bond films, including extensively monologuing villains and elaborate main title sequences, it also plays far heavier on an emotional chord than any other chapter before. It is easy to see how frantically this film attempts to tie together all loose ends and provide a proper goodbye to Craig's Bond era.
Before 2006, the character of Bond was replaced seamlessly with other actors like Sean Connery and David Niven. Looking at the modern films, it is easy to see how Craig's five performances are emotionally laced together to form what could be considered as the most complex Bond portrayal yet. "No Time to Die" introduces this new idea of continuation from previous films to the 007 franchise, distinguishing an evident change that will alter the entire film series for years to come. On top of that, there are also more subtle changes that were made, including the lack of blood after the traditional gun barrel opening sequence that has come to define every film within the series.
At a glance, "No Time to Die" can be perceived as just another Bond film. However, complex plot twists and emotionally nuanced characters point to a new chapter within the celebrated film series.