Jake Paul vs. Tommy Fury boxing match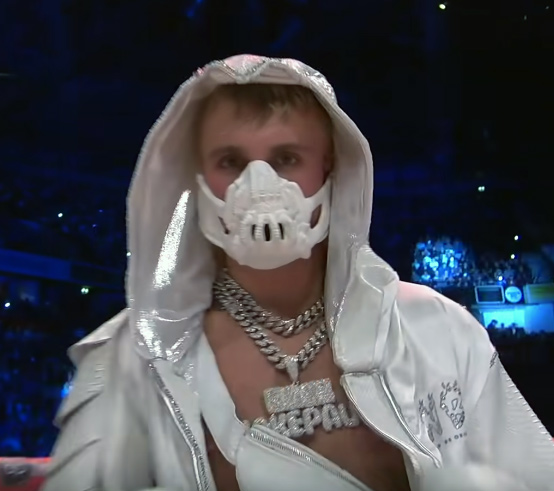 After months of online trash talk and trolling, Jake Paul and Tommy Fury have finally agreed to a professional boxing match. The match will take place on Dec. 18 in Tampa Bay, Fla. It will be fought at 192 pounds with eight, three-minute rounds.
Paul, the social media influencer turned prizefighter, has made quite a name for himself in his short boxing career. He currently has a 4-0 record, with three of those fights ending by knockout. Because of his large social media following, Paul has been able to bring in thousands of viewers to watch his first two headlined events. His last match ended in a split decision victory over former UFC champion Tyron Woodley. According to MMAfighting.com, the Paul vs. Woodley card sold approximately 500,000 pay-per-view buys.
Similar to Paul, Fury is a professional boxer who holds a large social media following. Fury was a contestant on the fifth season of the popular TV series "Love Island" and finished as a runner-up alongside his current girlfriend Molly-Mae Hague. Fury has become quite the teenage heartthrob and has gained thousands of fans since his acting debut. Although Fury could have a future in the acting business, he claims to be all in on boxing. Fury last fought on the Paul vs. Woodley undercard, in which he was able to defeat Paul's sparring partner Anthony Taylor by unanimous decision and improve his professional record to 7-0. Fury is the younger brother of boxings' lineal heavyweight champion, Tyson Fury. Fury is determined to end up a world champion like his older brother; however, his father John Fury believes that a loss to Paul will end Furys' boxing career,
"If it is a close fight Tommy's retired," said John Fury via the True Geordie podcast. "If Tommy beats him and struggles to beat him, he will retire from boxing. He is a Youtuber. He's got to be knocking Jake Paul out. He's got to box him and knock him out, he is a Youtuber. And I am not wasting my time on people in the gym because I haven't got a lot of time left at 56-years old. So I am not going to train with somebody I've got no faith in. So I have told him unless you knock him out, pal, forget me with boxing. I will walk away."
After months of rumors and speculation, Paul and Fury will both be putting their undefeated boxing records on the line in this highly anticipated match.