'The Dangerous Tour:' Morgan Wallen goes on tour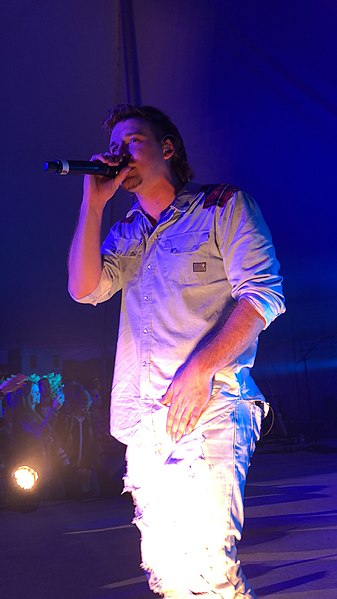 It is time to grab some cowboy boots and hats as Morgan Wallen will be performing in Sioux Falls in 2022.
On Nov. 15, 2021, Wallen announced to his fans that he would be going on tour. This will be the first tour for Wallen since before COVID-19, but he has performed multiple times with other country music artists this past year. Wallen has 46 stops on the tour that will start Feb. 3, 2022, in Evansville, IN, and will end Sept. 24, 2022, in Los Angeles, CA.
Wallen will go on tour with Hardy and Larry Fleet. Hardy is a country music star from Philadelphia, MS, and has many popular hit songs like "Truck" and "One Beer." Hardy performed at the Sioux Empire Fair back in August. Fleet is a country singer that will also be performing with Wallen. He has many popular songs such as "Best That I Got" and "Where I Find God." With these three all working together, this concert will be unforgettable.
Out of all the 46 stops, Wallen will be stopping at the Denny Sanford PREMIER Center in Sioux Falls, SD on Mar. 10, 2022. Tickets are ranging anywhere from $200 for higher-up seats and up to $1000 for pit tickets. Wallen will also be stopping in Rapid City at The Monument on May 13, 2021.
Wallen's tour is called "The Dangerous Tour" after his album released on Jan. 8, 2021, "Dangerous." The double album features 30 songs including "Sand in My Boots," "865," "Heartless" and many more catchy songs. This album stayed No. 1 on Billboard for 10 weeks straight. Overall, this album is a fan favorite and is one of the most popular albums released in 2021.
Country music lovers of Sioux Falls will not want to miss the concert of the year with some of the best songs. Tickets are available for purchase on Ticketmaster and are selling fast as country music star, Morgan Wallen, will soon be coming to Sioux Falls.