The reality of transferring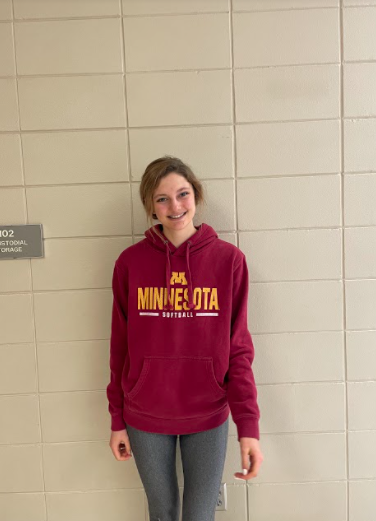 Coming to a new school can be difficult for anyone, especially in the middle of your high school years. Ella Mohning-Roths, junior at LHS, recently transferred from BVHS at the beginning of the school year. 
The switch can be difficult and with LHS holding around 2,000 kids, it can be quite overwhelming. 
"We switched for a fresh start from things that I had experienced at my old school," said Roths. "My sister has always wanted to go to LHS and so I just went with her for a change."
A new school, new people and new teachers can be scary and bring on anxiety. Knowing a few of the girls from the softball team gave Roths a head start on meeting new people. Getting involved within LHS can give everyone the opportunity to build friendships and grow as an individual. 
"After a while here, I felt very welcomed and excited to come to school to meet new people and friends from the volleyball team and all my classes," said Roths. 
Moving forward in the school year has led Roths to advance in volleyball and become closer with people on the team. This has also given her the chance to join clubs and other extracurricular activities. 
"Besides being involved in volleyball, playing middle and right side hitter on Junior Varsity, I also play the cello in the orchestra. I have also recently joined the Young Progressives Club," said Roths. 
Moving to a new school can be hard on one's self while bringing positive and negative impacts. In this case, the positive side shined through. 
"I am ecstatic and satisfied with the result of the move. Going to school at LHS has impacted my mental health and helped me overall become a better person. I was really excited to attend the school after hearing all the good things about it. The atmosphere around LHS was positive and gave off good vibes," said Roths. 
LHS is well-known for its academics, given that it has given Roths many chances to grow within her education. It has guided her in the right direction to find plans for her future and decide what is best for her. 
"Once I graduate high school, my plan is to attend the University of South Dakota or the University of Kansas to go into Sports Management and Marketing to work in Men's Basketball, at a professional level," said Roths. "With moving I have felt that I could show more of myself and my personality than being at a school where I have already known everyone."