Lincoln Riley headed to coach at USC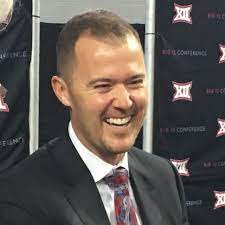 On Sunday, Nov. 28, Lincoln Riley announced that he is leaving Oklahoma to become the head football coach at USC.
In his five-year career at Oklahoma, Riley had a 55-10 record and led the Sooners to three college football playoff appearances. Leaving Oklahoma for USC was a very tough decision for Riley; however, he felt that it was an offer he could not refuse.
"Leaving OU was one of the most difficult decisions of my life," said Riley via ESPN. "OU is one of the best college football programs in the country and it has been forever. This was a personal decision based solely on my willingness to go take on a new challenge, and I felt like it was the right opportunity for me and my family to do that."
As a result of this signing, many Oklahoma football players and commits entered the transfer portal. According to oklahoman.com, six players have entered the transfer portal so far, with more expected to come. 
Many Oklahoma fans and reporters were not happy with Riley's decision to leave and decided to express their frustrations online.
"Nuked, Lincoln Riley has completely nuked the University of Oklahoma's Football program on his way out," said Sooner Recruiting via soonerswire.usa.com."In my humble opinion, he should not be allowed back into the state. Doing this after what Bob Stoops did for him? Wow, I have to sleep, this is hard to believe."
Many Oklahoma players took to Twitter to defend Riley and thank him for everything he did for them.
"Just wanted to say thank you to Lincoln Riley for everything," said Oklahoma player Jeremiah Hill." Everyone has an opinion on the matter, but I would not be the player, man or person I am without him. Appreciate you, Linc."
Although he left unexpectedly, Oklahoma fans should be grateful for what Riley accomplished in such a short head coaching career. He left behind a great legacy at Oklahoma, and he will look to improve it with USC. Riley is one of the best recruiters in the country and he will look to bring in highly-skilled players to Southern California. USC is looking to return to the football powerhouse they used to be. Their athletic director believes that the singing of Riley will do just that.
"Lincoln is the rarest combination of an extraordinary person and elite coaching," said USC athletic director Mike Bohn." His successes and offensive accolades as a head coach the past five years are astonishing. Lincoln is universally considered one of the brightest and most talented football coaches in the nation, and the fact that he chose USC is a testament to the strength of our brand, the power of the Trojan family, and the leadership of our university."
Riley is one of the most talented coaches in the country, and he will look to carry over his success with USC.