5 eco-friendly businesses to shop at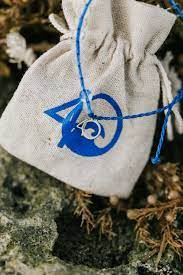 Shopping eco-friendly and from businesses that strive to help the environment is elusive. In a world full of fast fashion and changing trends, many people turn to unethical companies to fill their wardrobes. However, many companies have been combating pollution and other world problems by donating some of their profits or products to places in need. Below is a list of five businesses that help support the environment.
4ocean
4ocean is committed to cleaning up the ocean and making the great blue a little cleaner. They have products ranging from bracelets made from plastic collected in their cleanup missions to clothing items and water bottles. Even though their prices are higher than what most companies are offering similar products at, the impact they provide is worth the extra dollar. Whatever it is you are looking to add to your daily essentials, 4ocean will have it. To date 4ocean has removed over 7 million pounds of trash from the oceans.
Tentree
Tentree is a brand committed to reducing the carbon footprint of the world. Most commonly known for their clothing, more specifically their hoodies, Tentree plants 10 trees for every item purchased. To date, they have planted over 70 million trees. While their hoodies might be more than the traditional Nike hoodie, the extra few dollars are helping to save our planet.
Bombas
Bombas socks are not only the most comfortable socks ever but they help give someone less fortunate a pair as well. Coming in all sorts of different colors, patterns and types of socks, you are sure to find a pair to suit you. Bombas has donated over 50 million pairs to people in need making every cent worth it. 
Pela case
Pela case is a phone case company that strives to not only make cute, protective phone cases but also use eco-friendly materials to reduce the impact they leave on the environment. Their cases are made of 45% plant based materials, allowing them to fully break down in three to six months in a composting environment. In contrast, a plastic phone case takes 1,000 years to break down.
Patagonia
Patagonia is a popular brand that is known for its great outdoors gear. Not only do they provide great warmth to their consumers, but they also make their products out of recycled materials. On top of that, they add a one percent tax to each of their items, better known as the Earth tax, one percent for the planet, which they donate to nonprofits that strive to help the air, land and water.