The death of an icon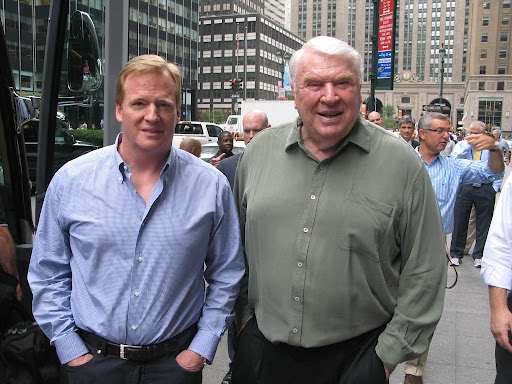 On Tuesday, Dec. 28, 2021, former American football coach and commentator John Madden passed away. Madden coached college football and in the NFL and he played a huge part in the success of the  NFL football game. 
Madden first started playing college football at California Polytech State University, though, in 1958, his career got cut short after experiencing an injury and not being able to play again. This presented a good opportunity for Madden to begin his coaching career so he could bring his skills to a sport he cares about in a different form. 
Madden started his college coaching career in 1960 and wrapped it up in 1966 to shift his abilities to the NFL. In 1960, he started coaching at Allan Hancock College as an assistant coach and then became a head coach for the team in 1963. Then, in 1964, Madden moved his abilities to San Diego State to be a Defensive Coordinator until 1966. In 1967 he had the opportunity to be a part of the coaching staff for the Oakland Raiders as a linebacker coach. Two years later he became the Head Coach for Oakland and stayed there for the rest of his career. In his 10-year career of coaching for the Oakland Raiders, he managed to have a record of 142 wins and lead his team to a win at the 1976 Super Bowl.  
In 1988, he began his involvement in the Madden NFL game as he gave his name, voice, and creative input into the video game series. Madden wanted the game to be just like a real football game and would not agree to put his name on the game or sign any contracts unless he was assured that it would resemble "pro football." To date, Madden has made approximately $14 million a year from the Madden NFL game. 
Madden passed away at age 85 unexpectedly, and his cause of death has still not been released. Nonetheless, Madden made a huge impact on many athletes and people involved in the football community at all levels.