Journalist Brent Renaud killed in Ukraine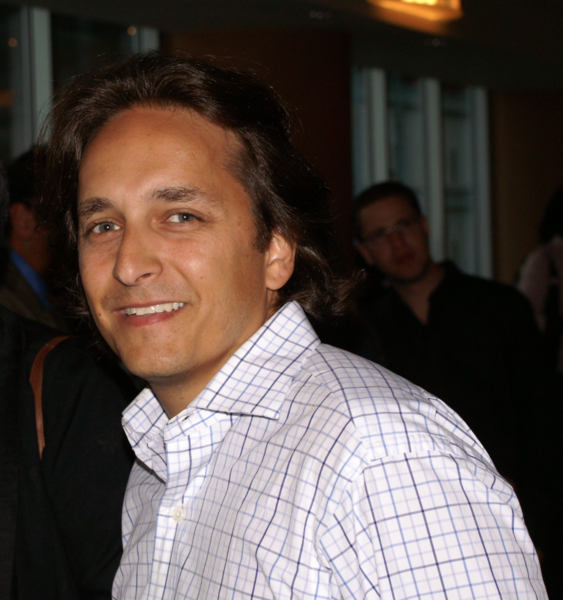 On March 13, American journalist and filmmaker Brent Renaud was shot and killed near Kyiv, Ukraine by Russian forces. He leaves behind an important legacy.
According to AP News, Renaud died at age 50 after Russian forces opened fire on his vehicle while in Irpin, Ukraine, not far outside of the capital city Kyiv. Juan Arredondo, another journalist who had been traveling with Renaud, was also injured in the shooting. At the time of his death, Renaud had been working on a film project about refugees and migrants, which had led him to Ukraine. Over the past few weeks Ukrainians have suffered an onslaught of deadly attacks from Russian forces, prompting millions to flee the country seeking safety and refuge. Since the beginning of Russia's invasion nearly 600 citizens have died in Ukraine and over 1,000 have been injured, according to the United Nations. Renaud's untimely death now adds to the toll of innocent people killed in the ongoing violence. 
Renaud and his brother Craig Renaud worked together as filmmakers for years, collaborating on documentary projects and often covering important, yet hard to discuss, topics. In his 50 years of life Renaud inserted himself into more dangerous situations than most people would dare to. He and his brother followed stories across the globe, navigating disaster zones and areas filled with violence. From Egypt to Afghanistan to Haiti, Renaud sacrificed his comfort and safety time and time again in order to bring to light issues that the public would otherwise be ignorant of. 
 In 2004 the Renaud brothers released "Off to War," a documentary following soldiers deployed in Iraq. In 2014 they won a Peabody Award for their series "Last Chance High," which focused on the troubled youth of a Chicago public school. In 2017, their HBO documentary "Meth Storm" gave an inside look into the lives of users and dealers of methamphetamine as well as meth's contribution to cycles of poverty. On top of other awards for his work, Renaud received a duPont-Columbia Award and an Emmy nomination. In 2019, he became a Nieman fellow at Harvard University.
The Renaud brothers followed Black Lives Matter protests in Arkansas, survivors of an earthquake in Haiti, drug cartels in Mexico and gun violence in Chicago. They covered the events of 9/11 and followed the stories of the thousands of young refugees crossing the Southern border into the United States fleeing gang violence. They shot films for PBS, The New York Times, NBC, ESPN and more. 
In a letter to Renaud's family, Ukrainian president Volodymyr Zelenskyy described him as "a talented and brave journalist" and thanked him for his commitment to ethics and justice. No matter the risk, Renaud used the language he knew best, film, to communicate stories and spread awareness. Throughout Renaud's career he showed relentless bravery and dedication to his work, never shying away from uncomfortable issues or dangerous circumstances. In a 2009 interview, Renaud told Curator magazine, "We wouldn't take the risks we take, or spend the amount of time we do on these stories, if we didn't think it was important." As the war in Ukraine continues, Renaud's death is a reminder of the necessity of journalism in today's world to give voice to essential stories.