Contaminación del mar por Raquel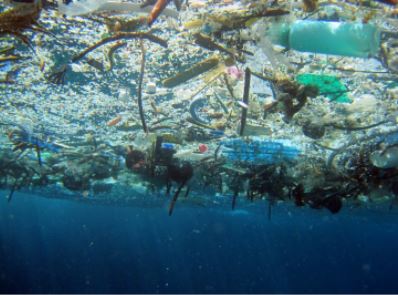 As Earth Day approaches on April 22, 2022, LHS Spanish 4 students are sharing essays they wrote regarding environmental issues.  The following highlights an environmental problem and solution. This essay was chosen as one of the best in the class by Señora Tollinger. 
A menos que hagamos algo, que cambiemos como vivimos, según la organización de Naciones Unidos, los océanos tendrán más plásticos que peces. Imagina el mundo – el que siempre ha estado lleno de vida y naturaleza bella – con más basura que naturaleza saludable, con más cepillos de dientes que Nemos y Dorys. Es una verdad muy grave, pero necesitamos verla si queremos la esperanza de un mundo mejor para nuestros hijos.
¿Por qué debemos cuidar los peces? Primero, cuando la biodiversidad desaparezca, toda la vida en la Tierra sufrirá y, en poco tiempo, nuestros sistemas ecológicos se caerán. Sin embargo, si no te importan seres que no son humanos, todavía hay razones para preocuparte. Por ejemplo, cada ocho segundos, un niño muere por agua contaminada, y 3400 millones de personas en el mundo mueren cada año de eso. ¿Por qué está tan contaminada el agua? Porque tiramos tantos plásticos y tóxicos.
Y ¿Qué puedo hacer? Recicla, por favor. Solo 14% de plásticos se recolecta para el reciclaje. Puedes cambiar este porcentaje. No necesitas añadir a los 350 millones toneladas de plástico que se ponen en la basura cada año. ¿Podrías ayudarme a proteger los mares y nuestro futuro?